| | | | | | | | | | | | | | | | | | | |
| --- | --- | --- | --- | --- | --- | --- | --- | --- | --- | --- | --- | --- | --- | --- | --- | --- | --- | --- |
| Year | Team | W | L | ERA | APP | GS | CG | SHO | SV | IP | H | R | ER | BB | SO | WP | HP | OBA |
| 2017 | | 0 | 0 | 11.66 | 10 | 1 | 0 | 0 | 1 | 14.2 | 21 | 20 | 19 | 9 | 10 | 5 | 1 | .328 |
| 2018 | | 3 | 4 | 5.10 | 18 | 6 | 0 | 0 | 1 | 60.0 | 74 | 41 | 34 | 19 | 47 | 9 | 2 | .302 |
| 2019 | | 6 | 4 | 4.92 | 13 | 13 | 0 | 0 | 0 | 75.0 | 96 | 45 | 41 | 24 | 47 | 8 | 5 | .313 |
| 2020 | | 1 | 0 | 3.18 | 2 | 2 | 0 | 0 | 0 | 11.1 | 10 | 4 | 4 | 3 | 10 | 0 | 0 | .238 |
| 2021 | UNM | 1 | 4 | 6.58 | 13 | 12 | 0 | 0 | 0 | 53.1 | 80 | 45 | 39 | 12 | 30 | 7 | 2 | .351 |
Player Wire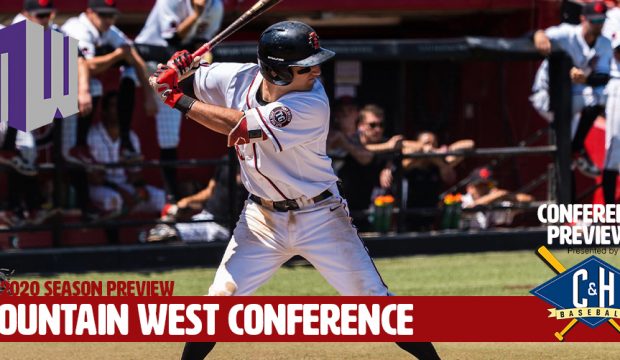 2020 Mountain West Preview: Fear The Aztecs
San Diego State's coaches think they might have their most talented and complete team ever in 2020, making the Aztecs the team to beat in the always-competitive MWC. But Fresno State and Nevada are lying in the weeds.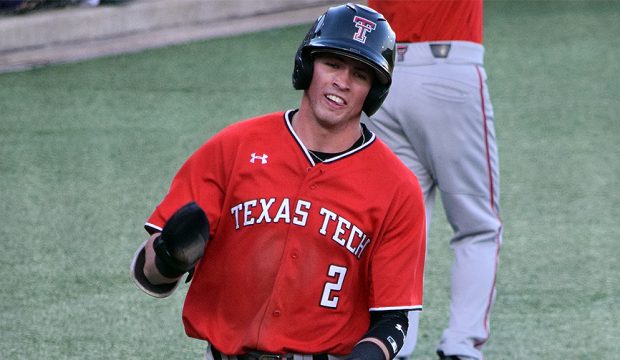 D1 Digest: Saturday, Feb. 16
Gabe Holt and Texas Tech stormed back to even their series against Oregon, one of the headlines from our look back at Saturday's action.
2017 Conference Previews: Mountain West
Reigning MWC player of the year Carl Stajduhar leads an explosive offense for New Mexico, but Fresno State, Nevada and San Diego State look like strong challengers.