| | | | | | | | | | | | | | | | | | | |
| --- | --- | --- | --- | --- | --- | --- | --- | --- | --- | --- | --- | --- | --- | --- | --- | --- | --- | --- |
| Year | Team | W | L | ERA | APP | GS | CG | SHO | SV | IP | H | R | ER | BB | SO | WP | HP | OBA |
| 2017 | | 3 | 3 | 5.08 | 9 | 9 | 0 | 0 | 0 | 44.1 | 38 | 31 | 25 | 26 | 48 | 4 | 7 | .232 |
| 2019 | | 6 | 1 | 2.88 | 13 | 13 | 0 | 0 | 0 | 68.2 | 66 | 29 | 22 | 21 | 54 | 0 | 3 | .257 |
| 2020 | | 0 | 0 | 0.00 | 1 | 1 | 0 | 0 | 0 | 1.0 | 1 | 0 | 0 | 1 | 1 | 0 | 0 | .333 |
| 2021 | SAM | 4 | 6 | 7.62 | 15 | 13 | 0 | 0 | 0 | 56.2 | 76 | 58 | 48 | 26 | 71 | 12 | 9 | .306 |
Player Wire
2020 SoCon Preview: Teams Chasing Samford/Mercer
Samford and Mercer have traded NCAA tournament berths the last two seasons. It'll be much of the same in 2020 if things go as planned.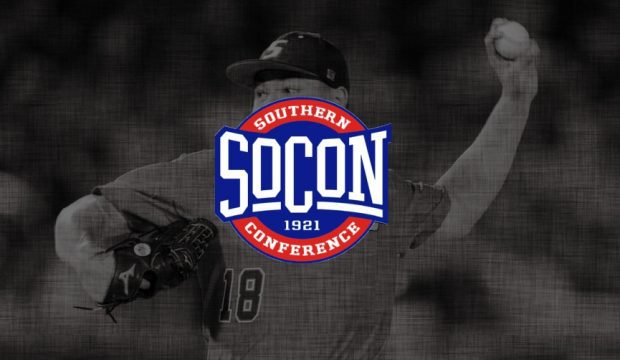 2019 Conference Previews: SoCon
Sam Strickland is one of the rising arms in his class and hopes to lead Samford to another trip to the postseason out of the SoCon
2018 Conference Previews: SoCon
JT Thomas and Mercer look to take total control of the SoCon as the 2018 campaign nears. What's the inside scoop on the league? Check out our SoCon preview.