| | | | | | | | | | | | | | | | | | | |
| --- | --- | --- | --- | --- | --- | --- | --- | --- | --- | --- | --- | --- | --- | --- | --- | --- | --- | --- |
| Year | Team | W | L | ERA | APP | GS | CG | SHO | SV | IP | H | R | ER | BB | SO | WP | HP | OBA |
| 2017 | | 0 | 0 | 4.00 | 10 | 0 | 0 | 0 | 0 | 9.0 | 11 | 4 | 4 | 3 | 9 | 0 | 0 | .314 |
| 2018 | | 0 | 0 | 11.68 | 12 | 0 | 0 | 0 | 0 | 12.1 | 19 | 16 | 16 | 5 | 8 | 2 | 1 | .373 |
| 2019 | | 7 | 1 | 2.83 | 29 | 0 | 0 | 0 | 3 | 47.2 | 28 | 17 | 15 | 12 | 44 | 2 | 7 | .169 |
| 2020 | | 1 | 1 | 2.35 | 6 | 1 | 0 | 0 | 2 | 15.1 | 13 | 4 | 4 | 4 | 10 | 0 | 1 | .241 |
| 2021 | | 2 | 3 | 3.90 | 18 | 0 | 0 | 0 | 5 | 32.1 | 26 | 16 | 14 | 9 | 37 | 1 | 2 | .217 |
Player Wire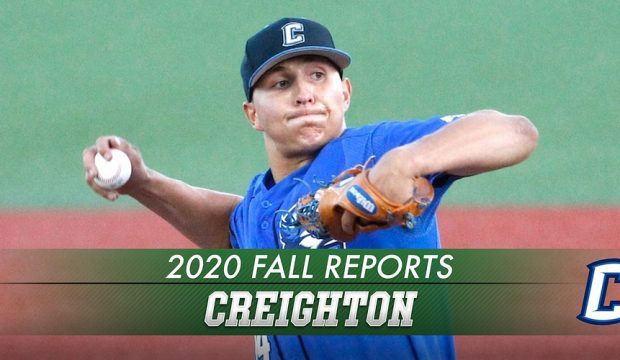 Fall Report: Creighton
Creighton might have lost some key hitters from 2020, but righthander Dylan Tebrake and others still have high hopes for the '21 campaign. Here's why.
2020 Preseason Power Rankings: Relief Pitchers
Vanderbilt closer Tyler Brown headlines our list of the top 50 relievers in college baseball, and another Commodore joins him inside the top 20. Find out who else made the cut.