| | | | | | | | | | | | | | | | | | | |
| --- | --- | --- | --- | --- | --- | --- | --- | --- | --- | --- | --- | --- | --- | --- | --- | --- | --- | --- |
| Year | Team | W | L | ERA | APP | GS | CG | SHO | SV | IP | H | R | ER | BB | SO | WP | HP | OBA |
| 2020 | TEX | 2 | 0 | 0.00 | 6 | 1 | 0 | 0 | 1 | 17.0 | 9 | 1 | 0 | 2 | 18 | 0 | 1 | .158 |
Player Wire
Final 2020 Power Rankings: Relief Pitcher
UCLA's Holden Powell, a first-team preseason All-American, moves up a spot to take over the No. 1 position on our list of college baseball's top 50 relievers in 2020. Find out who else made the cut.
2020 Top 150 Impact Freshmen
Florida's Hunter Barco headlines a banner class of power arms in the freshman class, topping our list of the nation's Top 150 Impact Freshmen.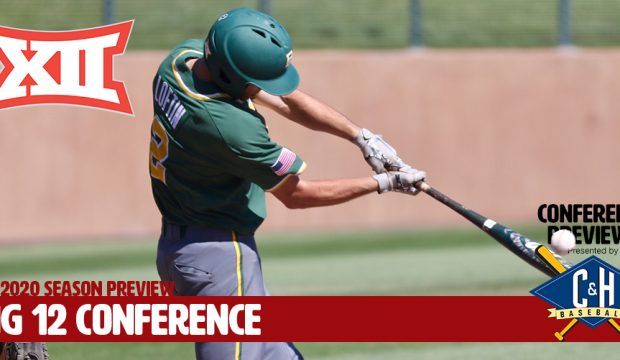 2020 Big 12 Preview: Texas Tech The Hunted Yet Again
Baylor shortstop Nick Loftin is expected to have a strong season, as he and others chase Texas Tech for the Big 12 crown.