D1 Digest: Miss. State Pitching Shines In Showdown
Roundup
Want to get in-depth coverage? Subscribe to D1Baseball
---
SEE ALSO: Top 25 Rankings | Teams On The Rise | Scouting Notebook | Rogers Rewind
---
Team of the day
Mississippi State
The Bulldogs didn't play a third game in the Frisco College Classic, so were able to start usual weekend starter Keegan James against East Carolina. James didn't have a heavy workload, tossing two shutout innings, while five other Bulldogs pitchers threw in an impressive 4-1 win over the Pirates. Peyton Plumlee struck out four and allowed one hit in three innings, while at the plate, Jordan Westburg had a three-hit performance to bring his team-leading total of hits to 18 on the season. Elijah MacNamee also had a productive afternoon with a pair of RBIs. MSU continues to do a fantastic job on the mound with the staff carrying a 1.53 ERA.
? FREEZE WARNING ?

Remember to protect people, pets, plants and pipes.#HailState? | @T_Barlow31 pic.twitter.com/1PdKlwdcA2

— Mississippi State Baseball ⚾️ (@HailStateBB) March 5, 2019
Upset of the day
Long Beach State over No. 16 Michigan
The Wolverines scored three runs the final two frames, but the comeback fell just short on the road in an 8-7 loss to the Dirtbags. Michigan's Blake Beers had a rough start, allowing six runs and seven hits in 2.2 innings, while LBSU's Basilio Pacheco had a strong start, allowing just one run on two hits in five innings. Cole Joy and Jacob Hughey each had doubles for the Dirtbags, while Tanner Carlson had two hits and two RBIs. As for the Wolverines, five sluggers had multi-hit performances, with Jordan Nwogu smacking a pair of doubles in the losing cause. The win for Long Beach State was the first this season.
Stotler with a defensive gem stopping a crucial 9th inning ralley! #GoBeach pic.twitter.com/krI49y9zYg

— LBSU Dirtbags (@LBDirtbags) March 6, 2019
Player of the day
Pat DeMarco, of, Vanderbilt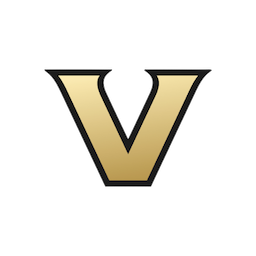 The Commodores have one of the nation's premier offensive lineups, and they certainly flexed their muscles in a big way Tuesday in a 24-2 thrashing of Davidson. And how about DeMarco? The talented sophomore hit a grand slam, knocked in another run on a double and walked to bring in another run, taking his total to seven RBIs for the day. He wasn't alone in the madness, as Ethan Paul had three hits and five RBIs.
Vandy's Pat DeMarco (Aaron Fitt)
---
National Notables
• Arizona State has put together an impressive overall record, but until Tuesday night, the Sun Devils have lacked marquee wins. Well, that is no longer the case, as ASU controlled Cal State Fullerton for much of the night in a 6-4 victory. Things got tense late in the game, but ASU called on usual Friday night starter Alec Marsh to close out the contest with two strong innings of work. Trevor Hauver and Carter Aldrete each hit doubles for the Devils, while Hunter Bishop had a triple and Alika Williams hit a home run. With the win, the Devils are now 12-0 and just one of few remaining undefeated teams. Meanwhile, the Titans have lost four of their last six games. 
• San Diego had an afternoon to remember in a 31-3 pummeling of UC Riverside on the road. Riverside walked 13 Toreros hitters, while USD somehow scored all of the runs without hitting a single home run. Wow, what the heck? Caleb Ricketts led the USD charge at the plate with three hits and five RBIs, while Jeff Houghtby went 4-for-4 with three RBIs and Tora Otsuka went 3-for-6 with four RBIs. Adam Kerner and Ripken Reyes each had doubles for the Toreros as well.
• Ole Miss reliever Max Cioffi struck out seven, walked two and allowed five hits in 3.2 shutout innings in an 11-8 win over Little Rock. Tyler Keenan had a big afternoon for the Ole Miss offense, going 3-for-4 with a double and four RBIs.
• South Carolina showed no signs of a post-Clemson series hangover in a 9-0 win over The Citadel. And how about starting pitcher TJ Shook? He struck out 12, walked three and allowed one hit in 6.1 innings. Andrew Eyster and George Callil each hit home runs for the Gamecocks, while Luke Berryhill and Jacob Olson continued their hot hitting with doubles.
.@CallilGeorge then belted his first home run as a Gamecock, a two-run shot in the eight-run second!! #Gamecocks pic.twitter.com/lg9XmgdUCN

— Gamecock Baseball (@GamecockBasebll) March 6, 2019
• TCU scored 18 runs the first four innings Tuesday afternoon in a 19-3 win over Stephen F. Austin. Austin Henry had a huge day at the plate, going 4-for-4 with five RBIs, while Andrew Keefer and Josh Watson each knocked in three runs. While the offense led the way, we also must mention the start by Haylen Green, who struck out five and allowed two hits in five shutout innings. I guess the Frogs shook off their rustiness from Sunday at the Shriners College Classic.
• Coastal Carolina's Parker Chavers roped an RBI single in the 12th inning to give the Chants a walk-off, 10-9 win over Wake Forest in a terrific showdown in Conway. Chavers finished the afternoon 5-for-6 with three RBIs and a home run, while Zach Biermann also had a big day, going 5-for-7 with two doubles and two RBIs, while Scott McKeon went 2-for-5 with a pair of RBIs. Despite the setback, Patrick Frick was a bright spot for the Deacs, going 3-for-6 with a home run and four RBIs.
Walkoff as we saw it on @CoastalCSN and @JoeCats19!! pic.twitter.com/ebfkFSyBo5

— Coastal Baseball (@CoastalBaseball) March 6, 2019
• Tennessee might never lose at this rate … OK, we're kidding, I think. The Vols improved to 13-0 on Tuesday with a dominant 11-2 win over Troy. Sean Hunley gave the Vols a quality start, allowing two runs on five hits in five innings, while Luc Lipcius, who's red-hot at the plate, went 2-for-3 with three RBIs and Jay Charleston, Justin Ammons and Connor Pavolony each had two hits to lead the offensive cause. UT returns home for five straight games before beginning SEC play with a road series at Auburn.
• Remember when everyone was worried about Florida's offense? Kevin O'Sullivan might want to knock on wood, but the Gators have looked terrific from an offensive standpoint as of late, scoring 73 runs in the last five games, including a 15-0 Tuesday thrashing of FGCU at home. Brady Smith, Austin Langworthy and Brady McConnell each hit home runs for the Gators, with McConnell and Maldonado each knocking in three runs. All the pieces seem to be coming together for Florida.
• Rice must've broken out the Jobu doll after Friday's loss at the Shriners College Classic, because they've been a different team since that point. Braden Comeaux had a nice afternoon at the plate in a 5-3 win over rival Houston, tallying three hits, while Trei Cruz and Rodrigo Duluc each had doubles in the victory. Rice also took care of business on the mound, where Addison Moss allowed two runs in five innings, Jackson Tyner tossed two shutout innings and Kendal Jefferies struck out three in two innings to close out the contest. Here comes the Owls …
• Tennessee Tech rocked Alabama A&M, 23-2, Tuesday afternoon, and hard-hitting Kevin Strohschein had a performance to remember. Strohschein went 4-for-5 with a home run, five RBIs and two walks. Anthony Carrera, Jason Hinchman and Jason Hogan each hit home runs for the Golden Eagles. 
• Penn's bullpen stepped up in a big way as the Quakers shocked Duke on the road, 7-6. Penn starting pitcher Joe Miller allowed six runs on seven hits in four innings, but the bullpen was terrific. Grant Guillory tossed four shutout innings, Jacob Sadowitz threw a shutout frame and Seth DeVries tossed two shutout frames to notch the victory. On the offensive side of things, the Quakers walked seven times in the win over the Devils.
• Both Texas A&M and Texas snapped lengthy winning streaks from in-state mid-major foes on Tuesday. The Aggies continued their successful ways with a 12-2 win over Texas A&M-Corpus Christi. Braden Shewmake knocked in four runs and Cam Blake knocked in three to lead the way. In Austin, UT scored three runs in the bottom of the eighth inning to take a 4-3 lead over UT Rio Grande Valley. They held on for the victory in the ninth with Cole Quintanilla tossing a shutout frame. Offensively, Austin Todd had yet another strong performance with two hits and three RBIs.
This is how you flash the leather ? (via @AggieBaseball) pic.twitter.com/bckaG3UkKg

— Baseball Bros (@BaseballBros) March 6, 2019
Went and tied it up, @austin_todd_10. pic.twitter.com/bmA6NR4u2O

— Texas Baseball (@TexasBaseball) March 6, 2019
Join the Discussion