D1 Digest: Thursday, May 17
Roundup

---
More Coverage
• Check out Thursday's results (now FREE scoreboard)
• RPI Nitty Gritty
• Auburn bounces back in big way (Aaron Fitt)
Team of the day
Florida State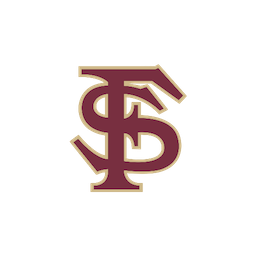 There could be a national seed on the line this weekend in Tallahassee, as the Seminoles claimed the series opener over NC State with a walk-off home run by Steven Wells. Wells had a big night for the Seminoles, making good plays in the field, while also hitting that game-winning home run. Mike Salvatore also had a nice night with three hits, while Rhett Aplin tallied two hits. Drew Parrish put together another solid start for the Noles, striking out 10, walking just one and allowing three runs on seven hits in 7.2 innings. With the win, the Seminoles now have 10 wins vs. RPI Top 25 with an RPI of 10.
Steven Wells is an absolute monster.

The miraculous catch only to be followed by the walk-off homerun to top the No. 4 NC State Wolfpack. #SCTop10 pic.twitter.com/ea9q6aq875

— FSU Baseball (@FSUBaseball) May 18, 2018
Quick Hitters
With the postseason nearing, we will focus on teams who did the good and bad from a postseason resume standpoint.
The Good
Connecticut: The Huskies hurt their hosting chances last weekend with a home series loss to Houston, but bounced back in a nice way with a 3-2 win over red-hot East Carolina. Lefty Mason Feole had a strong start for UConn, striking out four and allowing just one earned run and seven hit sin 6.1 innings. Another win this weekend would put the Huskies squarely back into the hosting mix in Norwich.
Minnesota: The Gophers are in good shape for a host spot this week, and their RPI is up more than five spots already this week  to 16. Minnesota beat Rutgers 4-0 on the road with Reggie Meyer striking out five, walking one and allowing just three hits in eight shutout innings. The win clinched a share of the Big Ten regular season title for the Gophers.
Arkansas: The Hogs got a huge home run from Luke Bonfield and Casey Martin finished the evening with four hits, as they beat Georgia 8-6 after falling behind early in the contest. Another big development in this game was the relief performance by lefty Matt Cronin, who has missed time because of Mononucleosis. He struck out three and allowed a run in 2.2 innings. Arkansas remains on top of the SEC West and in great shape for a national seed.
Mississippi State: The Bulldogs needed one win over Florida this weekend to clinch a spot in the SEC tournament. Well, they got just what they needed in a 6-3 win over the top-ranked Gators. All-American Jake Mangum smacked a two-run triple to give the Bulldogs a 4-3 lead over UF, while young Tanner Allen added some juice with a two-run bomb to right field to add some insurance runs. MSU still has work to do to solidify its spot in the postseason, but a a series-opening win over the Gators is huge.
MANGUM DELIVERS!! A two-run triple gives us a 4-3 lead in the 8th!

?/?: https://t.co/zXN24YEzza#HailState? pic.twitter.com/piTPxaPWvl

— Mississippi State Baseball ⚾️ (@HailStateBB) May 18, 2018
Texas A&M: With a 12-15 SEC record entering the weekend, the Aggies need two wins against South Carolina to not head to Hoover in need of a win to feel safe about the NCAA postseason. Mitchell Kilkenny allowed three runs in five innings, while righthander Nolan Hoffman was terrific out of the bullpen with two shutout frames. Braden Shewmake led the offense with a home run, three hits and two RBIs. With the win, the Aggies are up to 14 in the RPI.
Texas Tech: One thing we've continued to bring up over the past couple weeks is Tech's games back of Oklahoma State in the league standings. Well, Tech bolstered its hosting and national seed chances with a 9-4 road win over the Pokes. Michael Davis hit a home run for the Red Raiders, while Cam Warren had three hits and Cody Farhat added two hits. With the win, Tech's RPI is in the Top 10.
The bases WERE full of Red Raiders, then Masters happened. 7-1! #WreckEm pic.twitter.com/a5qjON8OiR

— Texas Tech Baseball (@TTU_Baseball) May 18, 2018
Miami: The Hurricanes are still a long shot to make the postseason, but began the weekend on a positive note with a 3-0 win over Boston College. Lefthander Jeb Bargfeldt struck out seven, didn't walk anyone and allowed just two hits in the complete game performance. With the win, the 'Canes are up to 60 in the RPI with a 15-13 mark in the ACC. Keep an eye on 'em.
Missouri State: The Bears entered the night in solid shape to get into the NCAA postseason, but bolstered their resume even more by assuring themselves a share of the Missouri Valley crown with a 9-5 win over Dallas Baptist. Brooks Zimmerman had a huge night with a pair of homers, while Drew Milas and Matt Brown each hit a home run. Meanwhile, righthander Dylan Coleman struck out nine, walked four and allowed three runs on six hits in 6.2 innings. MSU's RPI is into the mid-30s with the victory.
A 9-5 #BearsWin over DBU locks up at least a share of the MVC regular-season title! pic.twitter.com/AKHdgkQ5TF

— MSU Baseball (@MSUBearBaseball) May 18, 2018
Purdue: The Boilermakers and Michigan have a huge series this weekend in West Lafayette, and Mark Wasikowski's are a win away from clinching the No. 2 seed in the Big Ten tournament after capturing a 3-0 win. Purdue righthander Tanner Andrews was terrific in the win, striking out five, walking two and allowing six hits in 7.1 shutout innings, while Ross Learnard tossed 1.2 shutout frames to close it out. Purdue is up to 42 in the RPI and its 8-2 in its last 10.
Georgia Tech: The Jackets still have to win some games in the ACC tournament to make the NCAA postseason, but they picked up a nice 9-6 win over Duke on a rain-soaked night in the ATL. Andy Archer threw three solid innings out of the bullpen, while Chase Murray hit a triple and knocked in three runs, and Wade Bailey had three hits. Tech is still just 50 in the RPI, which isn't going to cut it for an ACC team. But keep an eye on these guys the rest of the weekend.
Arizona: Even with a win over in-state rival Arizona State, the Wildcats are still 11-14 in the league with an RPI of 42. But Thursday night's 6-4 win over the Devils was a nice start to the weekend. Cal Stevenson led the charge with three hits, while Cesar Salazar had a double, two hits and an RBI and Matt Fraizer had two hits and three RBIs. Meanwhile, once again in the losing cause, Spencer Torkelson smacked yet another home run. He has 23 big flies this season.
Houston: How about the night the Cougars had? In addition to clinching the American regular season outright title with ECU's loss to Connecticut, they also beat Southeastern Louisiana 6-3 on the road and are up a few more spots in the RPI into the mid-40s. UH lefthander Trey Cumbie put together a typical Cumbie start with eight strikeouts and just two runs on five hits allowed in 6.1 innings. The Cougars are very safe postseason wise right now.
A lot of good things happened today for the Coogs. #M64

Hear all about it with @toddwhitting's postgame interview. pic.twitter.com/6JRqWt0aEF

— Houston Baseball ⚾️ (@UHCougarBB) May 18, 2018
The Bad
TCU: The Frogs entered Thursday night with an RPI in the 70s, so they need wins. Unfortunately for them, Texas righthander Nolan Kingham twirled a gem in a 3-2 victory. Kingham struck out six, walked one and allowed two runs on six hits in a complete game performance. TCU's nearing a situation where it's win the Big 12 tournament or bust … Speaking of the Longhorns, if they win one more game this weekend and OSU loses one more, they'd be the top seed in the Big 12 tournament.
Baylor: Steve Rodriguez's club is one of the nation's hottest entering the weekend, but they dropped a tough 2-1 decision to West Virginia on Friday. BU wasted another strong start from lefty Cody Bradford, who struck out five, walked two and allowed two runs on four hits in seven innings. With the loss, the Bears are at 52 in the RPI with a .500 mark in the Big 12. They need to avoid a series loss this weekend.
LSU: Paul Mainieri's club needs to leave no doubt this weekend against Auburn, but were crushed Thursday night, 11-4, by Auburn. LSU righthander Zack Hess had a tough start, allowing five runs on six hits in three innings. Auburn's Steven Williams hit a home run to pace the offense, while Brendan Venter finished the evening with three hits and three RBIs. LSU is sitting in the high 40s from an RPI standpoint, which is a major danger zone for an SEC at-large team.
Kentucky: Could the Wildcats actually put themselves in a precarious situation this weekend against Vandy? UK dropped an 8-1 decision to the Commodores. And while the Wildcats are sitting at 21 in the RPI, they're also just 13-15 in the league. Just something to monitor as the weekend progresses. UK righthander Sean Hjelle allowed four runs on eight hits in six innings, while Vandy righthander Drake Fellows struck out six, didn't walk anyone and allowed just a run on three hits in 7.1 innings.
Crowning Other Champions
Southern Mississippi wins Conference USA
Here's how the final out looked, and sounded, from the broadcast booth! ✊ #SMTTT pic.twitter.com/SfGpyccZNG

— Southern Miss Baseball (@SouthernMissBSB) May 17, 2018
St. John's wins Big East
For a league-record ninth time, the Johnnies are the champions of the #BIGEASTbase regular season! pic.twitter.com/JXtMwWu10q

— St. John's Baseball (@StJohnsBaseball) May 17, 2018
Join the Discussion