Friday's Regional Observations
Analysis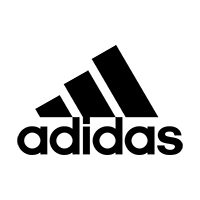 ---
That's A Wrap
— Aaron Fitt 2:30 a.m. ET
The first full day of the 2017 NCAA tournament is in the books. One team has already clinched a trip to a regional final — Cal State Fullerton dominated Stanford 4-1 behind a gem from John Gavin (7 IP, 3 H, 1 ER, 2 BB, 10 K) to improve to 2-0 at the Stanford Regional, which began on Thursday in order to accommodate BYU. And one team has been eliminated from that regional: Sacramento State, which fell 6-1 to the Cougars in Friday's elimination game.
So keeping in mind that the Stanford Regional has already completed two days, here are the conference standings after the end of Friday's action (multi-bid leagues only):
Big West: 3-0
Southland: 2-0
SEC: 7-1
ACC: 4-2
Big 12: 4-2
Conference USA: 1-1
Pac-12: 2-3
American: 1-2
Big Ten: 1-4
Big East: 0-2
Missouri Valley: 1-0 (DBU was postponed by rain)
Some quick takeaways:
• Cal State Fullerton has looked dominant in back-to-back victories, and Long Beach State got a complete-game shutout from Dave Smith in a 6-0 win against San Diego State. Great start for the two Big West powers.
• The Southland showed up in a big way on Friday, as Southeastern Louisiana waxed Rice 12-6 and Sam Houston State edged Arizona 5-4 in an entertaining late-night game in Lubbock. And the Bearkats did it by piecing together their pitching and saving ace Heath Donica for Saturday's winners' bracket game against Texas Tech.
• The SEC had the best day of the power conferences, losing just one of its seven games (Mississippi State fell 6-3 to an under-seeded South Alabama team that got a complete game out of ace Randy Bell). SEC 3-seeds Auburn and Texas A&M are suddenly sitting pretty after knocking off 2-seeds UCF and Baylor, respectively — and watching as the top seed in each of those regionals was knocked off. After Keegan Thompson turned in eight strong innings Friday, Auburn now finds itself in the winners' bracket with Casey Mize still to pitch against fourth-seeded Tennessee Tech, which came from behind late to topple host Florida State 3-1. And A&M, which got four hits from Nick Choruby in its 8-5 win vs. Baylor, now takes on fourth-seeded Iowa, which upset host Houston.
• The ACC's two losses were both hosts getting upset at home: No. 2 national seed UNC losing to Davidson and Florida State falling to Tennessee Tech. Clemson survived a scare from UNC Greensboro and now must face Vandy ace Kyle Wright in a winners' bracket game. Louisville and Wake are in great shape after scoring 11 runs apiece in their victories Friday. And third-seeded NC State won a 4.5-hour marathon against Indiana 7-6 in 12 innings, earning it a date with host Kentucky in the Lexington Regional.
• Friday was also a mixed bag for the Big 12, which saw Oklahoma State lose a heart-breaker to Missouri State and Baylor fall to Texas A&M. But Texas Tech won its opener against Delaware, Texas edged UCLA 3-2, Oklahoma came from behind to beat Xavier and ace Zac Lowther 7-2, and West Virginia smashed five homers in a 9-1 rout of Maryland. Kyle Davis and Jimmy Galusky went deep twice apiece for the Mountaineers, who take on host Wake Forest in a compelling winners' bracket game Saturday night.
• What a horrific day for the Big Ten, as fourth-seeded Iowa pulled off the conference's lone win in five chances Friday. Ben Norman went 3-for-3 with two runs to lead Iowa's balanced 13-hit attack, and the Hawkeyes benefited from a controversial call in the late innings that took the tying run off the board for Houston — and then Iowa tacked on a couple more insurance runs to win 6-3. But Maryland and Nebraska got shut down by WVU and Yale, respectively. Michigan led in the middle innings but wound up losing 10-6 to Florida Gulf Coast. And Indiana lost the afore-mentioned hard-fought 12-inning game to NC State.
• All of the action in Fort Worth was washed out by rain, so the regional will begin on Saturday. Good times.
• Upset Tally: No. 1 seeds were on the ropes just about all day, but ultimately just three of them lost (UNC, FSU and Houston), with the Tar Heels being the only national seed that was upset on the first day. So top seeds are now 12-4, counting Stanford's 1-1 showing so far. No. 2 seeds are 10-6, No. 3 seeds are 7-9, and No. 4 seeds are 3-13.
---
You Got To Know When To Hold 'Em
— Mark Etheridge 10:50 ET
Mississippi State's pitching depth is shallow. That is what happens when you lose eight pitchers to injury. All season long, the Bulldogs pieced their staff together maximizing their personnel. They used position players, walk-ons and others they did not expect to use. As the #2 seed in the Hattiesburg Regional, they knew they would need a big pitching effort to beat the home team and top seed Southern Mississippi. So instead of following normal protocol and using their only reliable starter and ace Konnor Pilkington in the opening game versus South Alabama, they held him.
Instead, #2 starter Cole Gordon got the nod. He was coming off a strong start in Hoover and if he could put another quality start together, they hoped their offense could carry them against the Jaguars. Instead, Gordon surrendered a first pitch home run to USA's Dylan Hardy. He ended up getting chased after 2+ innings largely because he walked five batters. South Alabama went on to beat Mississippi State 6-3 which opens up the question what to do with your pitching in game two Saturday.
If you hold Pilkington again, you risk losing the 1 PM CT elimination game against Illinois-Chicago and heading home without using your best starter. If you use him, you burn your best bullet against a team you would hope your offense could carry against. You would also have a depleted staff to come to the losers' bracket against Southern Miss and South Alabama.
MSU coach Any Cannizaro decided to go ahead and use Pilkington against UIC. The Bulldogs have to win four games in succession. They need innings and he is their best bet for a quality start. The problem comes afterward when they will still need two wins Sunday and another Monday. This is a tough decision. I think at this point it comes down to not risking heading back to Starkville without using your best pitcher.
---
Bracket Busters
— Mark Etheridge 9:20 ET
Is your bracket busted yet? Oh you didn't pick Tennessee Tech over Florida State? How about Davidson over North Carolina? Unless you are fans of those #4 seeds, you probably didn't.
Tennessee Tech shocked Florida State 3-1 to move into the winners' bracket in Tallahassee. They take on #3 seed Auburn (and one would assume Casey Mize) Saturday evening. Meanwhile #1 seed Florida State and #2 seed UCF will meet in an elimination game. For the Seminoles, this regional is eerily similar to the 2014 season when FSU dropped the opener to Georgia Southern and Kennesaw State won the regional as a #3 seed.
Tennessee Tech, known for offense and home runs, received a great start from Michael Wood who allowed four hits and one run in six innings. Travis Moth worked a perfect final three frames to save the victory. The Golden Eagles won despite their potent offense getting just seven hits. Kevin Strohschein had two hits and Ryan Flick had a pair of RBI's.
Davidson is the next #4 seed with a chance to bust brackets. They beat North Carolina 8-4 in Chapel Hill. Davidson chased UNC ace J.B. Bukauskas in the fourth inning with six hits and six runs. Starter Durin O'Linger went six innings and Allen Barry worked the final three innings to close it out. Davidson will face #2 seed Florida Gulf Coast in all mid-major winners' bracket. North Carolina takes on #2 seed Michigan in the losers' bracket.
Will these be the only #1 seeds to fall Friday or will there be more brackets busted as we being the road to Omaha?
---
Just Survive
— Mark Etheridge (5:45 PM, ET)
One had to wonder heading into the opening day in Hattiesburg how the games would go. With so much attention placed on the potential in-state second day showdown between the host Southern Miss and SEC power Mississippi State, it is only natural to expect a less-than-ideal focus. The Golden Eagles struggled as ace Kirk McCarty was roughed up for a grand slam and #4 seed Illinois-Chicago jumped out to a 6-1 lead.
Even though USM had not mustered much offense against Flames' ace Jake Dahlberg, that had enough good at bats to drive his pitch count up and chased him in the fifth. The Eagles' got much bat swings against the UIC bullpen and scored the game's next seven runs to grab the lead.
UIC didn't fold, stopped the onslaught and cut the lead to one in the eighth and had the bases loaded in the ninth before closer Nick Sandlin closed the door in Southern Miss's 8-7 victory. In a game like this one, style points don't matter. You just have to survive and that's is the best description of how the home team advanced in Hattiesburg.
Now the attention flips to see if Mississippi State can hold up their end of the showdown as they face a strong hitting South Alabama club. The Bulldogs surprised some observers by holding ace Konnor Pilkington for game two and starting Cole Gordon – who is coming off a great start in Hoover last week. Will the strategy pay off for the Bulldogs or will the scrappy Jaguars make this one of the decisions fans will second guess?
---
Already Wacky in Baton Rouge
— Shotgun Spratling (4:00 PM, ET)
Paul Maineiri chose to take the early game on Day 1 of the Baton Rouge Regional due to the threat of inclement weather this weekend and things have already got a bit wacky for LSU. The Tigers gave up two runs to Texas Southern in the first inning. After two singles and a walk, Christian Sanchez hit a ball in the hole on the left side to bring in a run. Kramer Robertson was able to make a backhand play on the ball, but when he threw across the diamond, first baseman Nick Coomes wasn't paying attention. It's possible he thought the ball had got through the infield, but Coomes let the ball go right by him and up the right field line allowing a second run to come in to score. Jared Poché was able to get an out at the plate and a groundout to get out of the jam, but the Tigers will have to come from behind to continue the SEC's strong start.
Kentucky Makes it 3-0 for SEC
— Shotgun Spratling (3:45 PM, ET)
Kentucky righthander Sean Hjelle was dominant for seven innings in a 6-4 win over Ohio. He allowed only five hits in the first five innings, but was tagged for a three-run homer by Rudy Rott before getting relieved in the eighth. Ohio pitchers walked nine, including two with the bases loaded in the sixth inning, which proved to be the eventual margin of victory after the Bobcats scored four runs late.
Vandy, Auburn Get SEC Off To Hot Start
— Kendall Rogers (1:25 PM, ET)
— St. John's was one of those controversial inclusions into the NCAA tournament after playing just one game against an RPI Top 50 team during the regular season and conference tournament. Well, things looked good for the Johnnies through 4 1/2 against Vanderbilt with a 3-1 lead. However, the Commodores struck for six runs in the fifth, two in the sixth and fourth in the seventh to beat the Johnnies 13-4. Vandy third baseman Will Toffey had a three-run home run, a double and three RBIs, while Patrick Raby chipped in a solid pitching performance in the win, striking out three, walking one and allowing just three runs in seven innings.
— Auburn righthander Keegan Thompson is Mr. Steady for Butch Thompson's club and he was very much that on Friday in a 7-4 win over UCF. Thompson showed good command of his fastball and had a sharp slider against the Knights. He struck out nine, walked one and allowed two runs on four hits in eight innings. Thompson's strong start is a good sign for the Tigers, who now will have hard-throwing righty Casey Mize against either Florida State or Tennessee Tech.
Join the Discussion