Teams On The Upswing: Week Five
Analysis
Every Monday, Aaron Fitt and Kendall Rogers take a look at 10 teams that boosted their stock with strong showings over the weekend. Here's a look at Week Five's Teams On The Upswing.
Aaron Fitt's Five
Auburn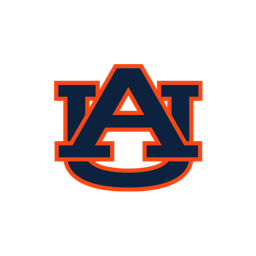 It was obvious that the Tigers were improved when they went 14-5 against a modest nonconference slate over the first month. But we really didn't know just how much better Auburn was until this weekend, when it aced its first major test of the season. The Tigers opened conference play by sweeping preseason No. 2 Florida, sending a message to the rest of the SEC that they are going to be major factors in the league in Butch Thompson's second season.
With Keegan Thompson (4-0, 0.78) and Casey Mize (3-0, 0.30) topping the weekend rotation, Auburn has a real chance to win every series. Thompson is one of the country's most proven Friday aces, a fearless competitor with advanced feel for pitching. And Mize has learned how to harness his electric stuff (which includes a fastball that reaches the mid-90s and a nasty mid-80s power slider) as a sophomore; his 46-5 K-BB mark in 29.2 innings is quite a testament to his improved command.
We figured Auburn would pitch heading into this season; our question was how much they would hit. But a host of junior-college transfers have hit the ground running, helping the Tigers bat .304 as a team through five weeks. Jonah Todd (.338), Jay Estes (.338), Bowen McGuffin (.328), Josh Anthony (.309) and Luke Jarvis (.273) all came from the juco ranks and have given Auburn a huge boost. And the Tigers flexed their offensive muscle this weekend, scoring 14 runs in the opener and coming from behind to win 6-5 on Sunday — against one of college baseball's most talented pitching staffs. Clearly, it's time to take Auburn seriously as a postseason contender.
---

Already a subscriber? Log In to access this article.
Join the Discussion