Nashville Super Regional Breakdown
Postseason
Mississippi State (35-26) at Vanderbilt (34-25)
Nashville Super Regional Schedule
Friday: 8 p.m. (ESPN2)
Saturday: 9:30 p.m. (ESPN)
Sunday (if necessary): *6 p.m. (ESPN2)
How Mississippi State Got Here: The Bulldogs entered the final weekend of the regular season needing a couple of wins to get into the SEC tournament, and of course, the NCAA tournament. Well, the Bulldogs swept Florida to finish out the regular season and stormed into the Tallahassee Regional with confidence. There, MSU lost the first game of the regional before eliminating top eight seed Florida State, beating Samford in another elimination game and double dipping Oklahoma on the way to the regional title. MSU is playing with house money right now, which makes it a dangerous club entering the weekend.
How Vanderbilt Got Here: The Commodores were one of those up and down teams throughout the season, but they're finally playing the way they're capable of. The 'Dores went one and done in the SEC tournament before sweeping through the Clemson Regional in impressive fashion, taking the first two games from Clemson and St. John's with pitching leading the way, while the offense rose to the occasion in the championship game with a 19-6 win over the Tigers to advance to the supers.
---
The Edge
Starting Pitching: This is another area that's a tough call, but I give the overall edge to the Bulldogs. The Bulldogs will send lefty Ethan Small (2.94) to the mound in the series opener, and Small has been a consistent force for this club. The lefty has struck out 107 in 85.2 innings and will sit anywhere from 89-91 and up to 92 mph with his fastball, while also throwing his breaking ball with two distinct shapes. Fellow lefty Konnor Pilkington (4.61) can be had, but when he's commanding his fastball, he's tough to square up with that low-80s breaking ball serving as a complementary pitch. Jacob Billingsley (5.05) certainly won't overpower anyone, but he's a pitchability righty who has put together some strong performances this season. As for Vandy, Drake Fellows (3.52) is a talented righty who is electric when he's commanding his quality slider, while Mason Hickman (5.25) can control hitters when he's commanding his fastball. Patrick Raby (3.38) is another solid arm to watch. He'll bump a 90-91 on the radar gun and came out of the bullpen at the Clemson Regional last weekend. EDGE: Mississippi State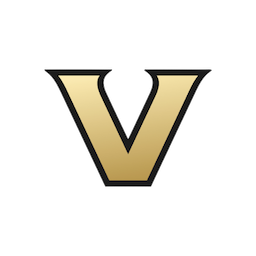 Bullpen: The Commodores certainly aren't void of weapons out of the bullpen. Vandy has one of the hardest throwers in college baseball in righty Reid Schaller (4.05), who has gotten up to 97-98 mph on the radar gun. He continues to refine his secondary stuff as well. Maddux Conger (2.21) is another quality arm, while lefty Zach King (3.40) is yet another loose, 90-plus arm with the fastball. Jackson Gillis (5.10) can be a little erratic at times, but has power stuff with a fastball up to 93-94, while the big weapon on the back-end is righthander Chandler Day (3.22), who will sit 90-92 with his fastball, along with a quality changeup. As for the Bulldogs, veteran JP France (3.41) typically has good command of the zone with his fastball, while Riley Self (2.70) is finally healthy and back in the mix. Self's addition gives the Bulldogs a quality and consistent veteran arm to rely on. Keegan James (4.68) has logged some important innings this spring, while Cole Gordon (5.59) has rough numbers, but again, is one of those guys who can record some big outs with a nasty fastball/slider combo at times. EDGE: Vanderbilt
Offense: Vanderbilt hit overdrive from an offensive standpoint in the final game of the Clemson Regional against the Tigers, especially hard-hitting Connor Kaiser (.298/6/45). However, we call the offensive race between the two a push entering the weekend. The Bulldogs have a gritty lineup one thru nine and have one of the nation's premier hitters in Jake Mangum (.354/3/29), who has recorded a whopping 20 doubles and has 14 stolen bases in 17 attempts. Elijah MacNamee (.321/6/37) have shown a flare for the dramatic throughout the season and had the season-saving hit over the weekend — a three-run home run off FSU lefthander Drew Parrish. Rowdey Jordan (.325/7/33) is another exciting player to watch this weekend, while Hunter Stovall (.315) has developed int a consistent force at the plate and Dustin Skelton (.269/1/12) has come through with some big hits. For the Commodores, JJ Bleday (.367/14/60) is finally back and healthy and ready to make his presence felt this weekend, while Austin Martin (.335) and Philip Clarke (.307) are a pair of talented young hitters that could make a big impact. Vandy ranks in the 70s in scoring nationally, but 36th in home runs per game, while MSU ranks 14th in doubles per game. EDGE: Push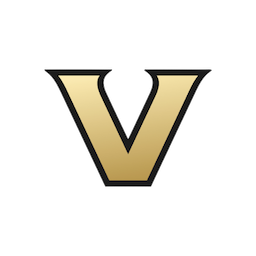 Defense: This is an area where the Commodores have a clear-cut advantage. The Bulldogs enter the weekend ranked 99th in fielding percentage on the national stage, while Vandy ranks third with a stellar .982 percentage. Ethan Paul and Connor Kaiser are premier defenders up the middle and both have good instincts, while the outfield has enough athleticism. But for me, the key to this team in the field is the sheer brilliance of Paul and Kaiser. For the Bulldogs, Mangum as is as good as it gets defensively. He typically takes excellent routes and has premier speed, while the duo of Luke Alexander and Hunter Stovall up the middle are solid defenders, too, especially Stovall, who tends to make all the tough plays. EDGE: Vanderbilt
Experience/Intangibles: Both the Commodores and Bulldogs finished last season in a super regional, so these two teams have experience in this setting. Vandy, of course, is relying on several young players — Austin Martin, Pat DeMarco and Philip Clarke, among others — who have yet to experience a super regional, but that shouldn't be an issue. Meanwhile, MSU has Mangum patrolling the outfield, while Stovall, Alexander and MacNamee are all veterans who have been through the rigors of a postseason super regional. MSU has the mojo and moxie right now and is playing with house money, but the 'Dores are at home and are the more talented club. EDGE: Push
---
Team Scouting Reports
---
Click Below To Subscribe And Read More!

Already a subscriber? Log In to access this article
.
Join the Discussion