Postseason Stock Report: Week 9
Stock Report
SEE ALSO: Field of 64 projection: Week 9
SEE ALSO: Discussing national seeds, bubble teams, more
---
This time of year, a hefty majority of all questions submitted in our weekly college chat, as well as those sent via e-mail or Twitter, center around the battle for postseason positioning. Our readers want to know how the races for national seeds, host sites and at-large bids are shaping up—so it's time to roll out our weekly Stock Report feature. Every Wednesday, we'll examine how the postseason picture has shifted over the previous week. This analysis is intended to complement our weekly NCAA tournament field of 64 projection, which was put together in a conference call with Kendall Rogers, Mark Etheridge and me on Tuesday night.
Below, we'll look at who's in, who's out, who's on the bubble for at-large spots, hosts and national seeds. This discussion is weighted more toward performance to date and remaining schedule than projection based on talent, but it's also not intended to show exactly what the field would look like if the season ended today. We're still looking ahead, and we're still taking talent into consideration when putting together our forecasts.
During this discussion, we will reference the RPI Rankings through Tuesday's games. And we'll make use of records against the top 25, 50 or 100 in the RPI using the D1Baseball Nitty Gritty Report (also through Tuesday's action).
We'll get to at-large chances in a bit, but let's start with a look at which teams are on track to earn national seeds and which are on track to host regionals through the first nine weeks of the season:
National Seeds
SECURE TEAMS: Oregon State, North Carolina, Texas Tech, Arizona, Clemson, Louisville
ON THE BUBBLE (IN): Florida, TCU
ON THE BUBBLE (OUT): Kentucky, West Virginia
One change from our midseason Field of 64 projection two weeks ago: Louisville replaces South Carolina as a national seed.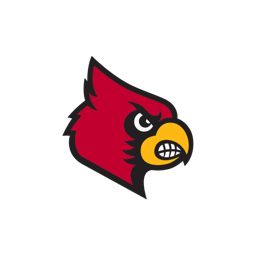 Only its poor nonconference strength of schedule ranking held Louisville out of a national seed in our midseason projection, and while that ranking remains a bit of an eye sore (No. 210), it is improving from where it was thanks to some midweek games against Kentucky. More importantly, the Cardinals just keep on winning. A big home series win against Wake Forest and a road sweep of Georgia Tech have kept Louisville atop the ACC's overall standings at 15-3, and its 8-4 mark against the top 50 is strong. That's an easy national seed resume at this juncture.
The Gamecocks, meanwhile, fall from a national seed all the way out of hosting position after losing two more series since our midseason projection, giving them three straight series losses and dropping them to No. 26 in the RPI. The Gamecocks are lacking in high-end SEC series wins, but they control their own destiny: If they can get hot and win some of their difficult remaining series (at Florida, vs. Kentucky, at LSU over the next three weeks), they can easily surge back into hosting contention, and even make a run at a national seed.
Oregon State, UNC, Texas Tech, Arizona and Clemson all rank in the top five in the RPI; they all have gaudy records overall and in conference play; they all have quality SOS metrics and records against the top 50 and top 100. They're all easy choices as national seeds right now, and we see no reason to expect any of them to slip. But keep an eye on next weekend, when Clemson visits North Carolina and TCU travels to Texas Tech. The teams that win those two series will further solidify their national seed position, while the losers should be fine as long as they continue to win their other series.
We went with Florida and TCU for our last two national seeds, edging Kentucky and Long Beach State. You can throw West Virginia into that discussion too based on its No. 8 RPI and its recent series win against TCU, but we still have more faith in the battle-tested, Omaha-experienced Horned Frogs to maintain their high level of play throughout the stretch run. TCU is currently 10th in the RPI and tied for second in the Big 12 at 8-4, one game behind Texas Tech. The Frogs could use some more high-end wins (they're just 2-3 against the top 25 and 4-3 against the top 50), and their nonconference SOS is a blemish (No. 153) but their 14-5 mark against the top 100 is a selling point. And ultimately, we just expect TCU to take care of business in the Big 12, which is the No. 1 RPI conference. Finishing first or second in that league (as we forecast them to do) ought to earn the Frogs a national seed.
The SEC is a free-for-all, and it is not easy to predict which team will wind up top in the conference's pecking order. Right now, everybody has blemishes, but it came down to Florida vs. Kentucky for a national in our reckoning. The metrics are similar: Kentucky is two spots ahead in the RPI (No. 7 vs. No. 9). Florida has the better top 25 record (5-3 vs. 4-7), and their top 50 records are almost identical (UK is 10-8, UF is 9-8). They also have similar SOS rankings, with UK a few spots ahead. And of course the Wildcats are two games ahead in the standings, sitting alone atop the East at 10-5, while Florida is 8-7. So if the season ended today, we'd give Kentucky a national seed over Florida. But if we're forecasting, we still believe the Gators will wind up with the better resume. Winning a road series at Vanderbilt this past weekend was big for Florida, which seems to be finding its stride offensively at the right time after underachieving in the first half. And Florida has the more favorable schedule, with its tougher series coming at home (vs. South Carolina, Ole Miss and Kentucky), and its weaker opponents on the road in winnable series (at Georgia, at Alabama). The Wildcats still must travel to South Carolina and Florida, along with a tough home series vs. LSU and very favorable home matchups against Tennessee and Georgia. The difference could wind up being that final series in Gainesville, when UK will be the road team — advantage Gators. It's also plenty possible, of course, that both of these teams could wind up getting national seeds, but right now we give the edge to a second Big 12 team over a second SEC team, considering the Big 12 is having the better RPI year, and TCU just feels like a safer choice to finish strong than anyone in the topsy-turvy SEC.
---
To read our in-depth analysis of the races for regional hosts and at-large bids, you must be a D1Baseball subscriber.
Click Below To Subscribe And Read More!

Already a subscriber? Log In to access this article.
Join the Discussion