D1 Digest: Saturday, April 28
Roundup

Want to get in-depth coverage? Subscribe to D1Baseball
---
Saturday's Coverage
• Kendall Rogers on Texas Tech's Caleb Kilian
• Aaron Fitt on Minnesota's big win over Ohio State
• Eric Sorenson on Cal State Fullerton's win over UCI
• San Diego State rallies past UNLV
• Saturday's Top Performers
Aaron Fitt's Five
1. 1,975 For 11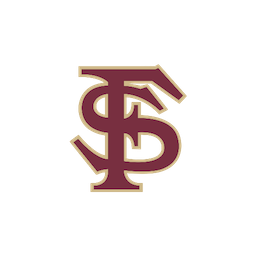 For one day, at least, Mike Martin and Augie Garrido share the mountaintop. Martin picked up his 1,975th victory in Florida State's 10-1 win against rival Miami on Saturday, moving him into a tie with the late, great Garrido for most wins in college baseball history. He can break the record against longtime foil Jim Morris if Florida State completes the sweep on Sunday.
Garrido's status as the greatest of all time is secure, given his five national championships — but for the sake of context, consider that Martin tied the wins record in his 39th season. Garrido did it in 48 years as a head coach. That's a remarkable testament to FSU's consistent excellence during Martin's entire tenure.
11 and his son Mike Martin Jr. in the FSU dugout vs. Notre Dame.
"For me to act like, 'What's the big deal?' That's hogwash," Martin told reporters after the game, in his delightfully folksy way. "This program is built on togetherness; by the coaching staff, by the players. We have a great administration that gives us opportunities to be successful. We have our president here tonight. We have a family at Florida State. I'm so proud to be a Florida State Seminole. What has been accomplished is Florida State's accomplishment — I just got an opportunity to work for this great university, and I'm surrounded by people who have done so much to keep this program moving upward."
Blue-chip freshman righthander C.J. Van Eyk (7.1 IP, 7 H, 1 ER, 1 BB, 10 K) turned in his best outing of the year to earn the win. He's a high-end talent, and if he can continue to pitch up to his ability like he did Saturday, he'll give the 'Noles a major boost down the stretch. Drew Mendoza (3-for-5, HR, 3 RBI) led FSU's balanced 10-hit attack.
2. Surging Tar Heels Earn Signature Series Win
No. 10 North Carolina clinched a huge road series win at No. 3 NC State with an 8-6 win Saturday. Austin Bergner (8 IP, 5 H, 3 ER, 0 BB, 11 K) turned in an excellent start against NC State's high-powered offense, as he bested Brian Brown (6.2 IP, 5 H, 5 R, 4 ER), who entered the game with a 0.99 ERA. Michael Busch and Kyle Datres delivered solo homers to get UNC's offense going in the fourth, and Brandon Riley went 2-for-4 with a run and a pair of RBIs. The Wolfpack made it interesting with back-to-back-to-back homers in the ninth against a UNC bullpen that is without suspended closer Josh Hiatt, but the comeback bid fell short. It's even more impressive that UNC won this series without Hiatt, not to mention preseason All-America ace Luca Dalatri, who is still trying to work his way back from injury and has missed most of the season.
Even without Dalatri, North Carolina has managed to put together a second straight national seed-caliber campaign. Since starting the season 7-7, the Tar Heels have gone 23-6 over their last 29 games to improve to 30-13 overall, and they have won 16 of their last 18 weekend series dating back to last year. This weekend, they snapped NC State's streak of 10 straight ACC series wins. UNC is now in control of the conference, with a 17-6 ACC record — one game better than new Atlantic Division leader Clemson, and 2.5 games ahead of Duke in the Coastal Division. Combine that with a top-10 RPI and strength of schedule, and UNC is now sitting pretty for a national seed, even if it loses its series at Duke next weekend. This weekend also addressed the other nagging flaw on UNC's resumé: a lack of series wins against postseason-caliber teams. Now the Tar Heels have a series win on the road against a team we projected as a national seed last week — and it's their first series win against a projected regional team since Week One at South Florida.
3. SEC Powers Take Rubber Games
Top-ranked Florida and No. 6 Ole Miss both started their weekend series with victories Thursday, and both teams lost Friday — but they both rebounded to take their home series with wins Saturday. Deacon Liput and Nick Horvath had three RBIs apiece for the Gators, and JJ Schwarz went 3-for-5 to pace a balanced 13-hit attack in support of Jack Leftwich (6.2 IP, 4 H, 3 ER, 1 BB, 7 K), who got the start in place of struggling Tyler Dyson and earned the victory, as the Gators cruised to a 12-3 win over Auburn. The Tigers actually jumped on Leftwich for three runs in the first, but he settled down and held them scoreless thereafter, and Florida took control of the game with a six-run fourth, highlighted by Horvath's three-run homer.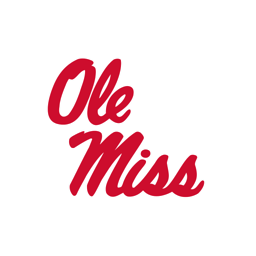 The Rebels, meanwhile, stormed back from a 7-4 deficit with five runs in the seventh to beat LSU 9-8. Thomas Dillard's three-run homer was the big blow in the fateful seventh, following RBI doubles by Tim Rowe and Grae Kessinger. Ole Miss improved to 34-11, 12-9 in the SEC, strengthening its national seed push, while LSU fell to 10-11 in the SEC, keeping its at-large hopes on perilously thin ice.
4. Big Ten Showdowns Get Knotted Up
I reported from Columbus on Minnesota's series-clinching 2-1 win at Ohio State, but the other two big B1G series this weekend are not yet decided. In Bloomington, No. 15 Indiana leveled its series against Illinois with a 2-1 win in 12 innings. Illini righty Quinn Snarskis (7 IP, 7 H, 1 ER) and Hoosier southpaw Cam Beauchamp (6 IP, 2 H, 0 R) delivered a good pitching duel for the second day in a row in this series, but Illinois forced extra innings with a run in the ninth on a Jack Yalowitz RBI single. Matt Lloyd (3.1 IP, 1 H, 0 R) turned in a stellar relief outing for the Hoosiers, who won it on a walk-off homer by freshman Drew Ashley in the 12th.
In Iowa City, Michigan evened up its series at Iowa with a 10-2 win, one day after the Hawkeyes snapped the Wolverines' 20-game winning streak. Ako Thomas (3-for-5, 2 R, RBI), Jonathan Engelmann (2-for-5, R, 2 RBI) and Jordan Nwogu (4-for-5, R, RBI) spearheaded Michigan's 14-hit attack in support of Ben Dragani (6 IP, 5 H, 2 ER), helping the Wolverines improve to 12-1 in the conference and remain atop the standings, one game ahead of Minnesota. This race should be fascinating to watch down the stretch.
5. St. John's Offense Erupts At Xavier
Like Michigan, St. John's had a winning streak (12 games) snapped Friday, but the Red Storm bounced back in a huge way Saturday, throttling Xavier 34-7 to even the series. Six different Johnnies recorded three or more RBIs in this one, led by Jamie Galazin (4-for-5, 2 HR, 4 R, 6 RBI), Jordan Gillerman (2-for-5, 3 R, 5 RBI), John Valente (4-for-6, 4 R, 5 RBI) and Josh Shaw (5-for-8, 2 R, 4 RBI). St. John's actually trailed 6-3 heading into the fourth, when it exploded for 10 runs and never looked back, adding seven runs in the fifth and seven more in the seventh. The Johnnies totaled 31 hits on the day. Pretty good for a team that is known most for its pitching. For that matter, it's pretty good for the '27 Yankees.
Kendall Rogers' Five
1. Houston takes huge series over East Carolina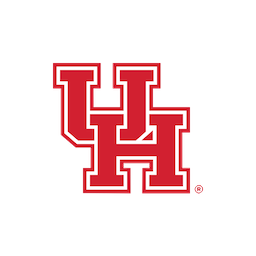 A couple of weeks ago when I was at Cougar Field to check out the Cougars and Wichita State, UH head coach Todd Whitting said his team's RPI situation was frustrating, but added that he thought his team could alleviate all doubt by just taking care of business down the stretch. Well, the Cougars heeded that advice, beating ECU 3-1, on the road, to take a crucial series.
Houston veteran lefthander Aaron Fletcher continues to have a strong spring and kept the hard-hitting Pirates in check, striking out three, walking just one and allowing a run on seven hits in 7.1 innings. Joey Pulido was also terrific for the Cougars out of the bullpen with 1.2 shutout innings.
The win was big for the Cougars for a couple of reasons. In addition to their RPI getting into the 50s Saturday night, they also have a solid two-game lead over South Florida in the league standings, while they're now 2 1/2 games ahead of East Carolina and Connecticut. Here come the Coogs … and Whitting kind of called it.
#GoCoogs #PTR M64 Some exciting Houston Cougar Baseball Tyler Bielamowicz with the bullet to Kyle Lovelace pic.twitter.com/qTwmQBjygW

— Mike Lovelace (@MikeLovelace67) April 28, 2018
2. Memphis' Bowlan, Georgia Tech's Thomas Shine
There were several noteworthy individual performances from Saturday's action, but how about these two pitching performances? Unreal.
• Memphis righthander Jonathan Bowlan put together a sensational start in an 8-2 road win over South Florida. He struck out 18 Bulls, didn't walk anyone and allowed two runs on four hits in a complete game performance.
Take a bow @u_kno_im_BOWLAN!
???
☑️ First career CG
☑️ Most Ks in program history
☑️ Most Ks in @American_BSB history
☑️ Most Ks in @NCAACWS this season#GoTigersGo pic.twitter.com/TVYhO25dGM

— Memphis Baseball (@MemphisBaseball) April 28, 2018
• In ACC play, Georgia Tech lefthander Connor Thomas twirled an absolute gem as the Jackets secured a series win over Wake Forest. Thomas struck out 17, walked one and allowed just a run on four hits in a complete game performance. With the win, the Jackets inch closer toward a .500 ACC record with an RPI still in the 40s.
Tip of the cap to Connor Thomas!!!!
17 strikeouts (two off the school record 19) in the complete-game win!!!!#wheelinanddealin #TogetherWeSwarm #shakeandbake pic.twitter.com/0zTdC6aKpV

— Georgia Tech Baseball (@GTBaseball) April 28, 2018
3. Cal State Fullerton takes over Big West standings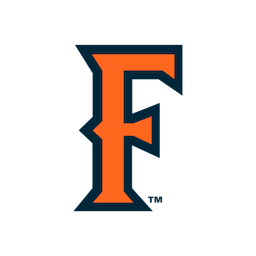 Tell me if you've heard this before: Cal State Fullerton leads the Big West Conference. It's been a rather down year for the league as a whole, but the Titans are beginning to figure it out at the right time. They captured a big home series win over Hawaii last weekend before clinching a road series win over UC Irvine on Saturday with a 5-3 triumph.
Fullerton's Tommy Wilson struck out five, walked one and allowed three runs on five hits in six innings, while the bullpen did a stellar job with Blake Workman tossing 1.1 shutout innings and Brett Conine striking out three in 1.2 shutout frames. Meanwhile, Mitchell Berryhill smacked two doubles and tallied three hits and Ruben Cardenas had a big afternoon with a pair of hits and two RBIs. UCI wasted a strong start from Taylor Rashi, who allowed a run on seven hits in 5.1 innings.
The series finale between the Titans and Anteaters on Sunday is a big one, as UCI and Hawaii are still within striking distance of the top spot. As for Fullerton, its RPI is hovering around and they still have a 1-7 record vs. RPI Top 50. But this team passes the eyeball test.
4. Clemson takes over ACC Atlantic Division
With NC State and North Carolina, among others, surging over the past few weeks, the Tigers have flown somewhat under the radar as of late. But Monte Lee's is heating up, winning their seventh-straight game in a 5-4 series-clinching win over Virginia. With the win, the Tigers, for now, are in sole possession of first place in the ACC Atlantic Division.
Carson Spiers and Ryley Gilliam were terrific out of the bullpen, with Spiers tossing two shutout frames and Gilliam finishing the game with 1.1 shutout innings, while Logan Davidson hit his eight home run, tallied two hits and knocked in two runs.
While the Tigers are solidifying their hosting chances and are now aiming toward a national seed, the Cavaliers are in big trouble. Virginia needed to win this series. And now, with a series loss, the Cavaliers are 9-14 in the ACC with a 24-19 overall record and an RPI of 81. Barring some sort of wild finish, the Cavaliers are likely done without winning the ACC tournament.
Not coming back. ?

Watch the game now live via ACC Network Extra (https://t.co/G7yIKxEYQ5) pic.twitter.com/BQ4vqAXdbs

— Clemson Baseball (@ClemsonBaseball) April 28, 2018
5. Baylor, Oklahoma State surging in the Big 12
The Bears were left for dead from a postseason standpoint a couple of weeks ago, but anyone who did that was making a grave mistake. The Bears are anything but dead, and after beating Kansas State 16-3 to clinch a road series, they've now won nine-straight games and are nearing the .500 mark in Big 12 play.
With the win, BU has outscored K-State 34-3 in two games in Manhattan. Yeah, not good for the Wildcats. Yikes. Baylor's Davis Wendzel hit a two-run home run, tallied two hits and knocked in five runs, while Davion Downey had two hits and two RBIs, and Richard Cunningham and Nick Loftin each had three hits, with Cunningham knocking in a pair of runs.
BEARS HOMER!
T8: Davis Wendzel 2-run mega shot to LF into the trees.#MulletPower
BU 13, KSU 3#Elevate #SicKSU #SicEm⚾️ pic.twitter.com/v34MuBKQYq

— Baylor Baseball (@BaylorBaseball) April 28, 2018
How about Oklahoma State?
The Cowboys are suddenly in the driver's seat in the Big 12 regular season title race after dominating rival Oklahoma for the second-straight day, 10-1. Carson McCuscker hit three-run homer for the Pokes, while Christian Funk had four hits, Matt Kroon had three hits and Ryan Cash and Jon Littell each had two hits. Meanwhile, Joe Leinhard put together a strong start, striking out seven, walking three and allowing a run on three hits in six innings.
OSU has now won six-straight games and leads the Big 12 by two games over Texas, while also having a whopping three-game lead over Texas Tech. Holliday's club is putting themselves in line for a host spot.
That series against Tech in Stillwater, Okla., in a few weeks sure looks like a dandy right now.
The Gap Band in Tulsa is only fitting! @carson_mccusker crushes a 3-run bomb to LF in B7! #Bedlam #okstate ? pic.twitter.com/3NqHrBiW3h

— Cowboy Baseball (@OSUBaseball) April 29, 2018