D1 Digest: Wednesday, March 8
Analysis
Presented By:
---
Team Of The Day: Florida Gulf Coast
It's been a wild midweek to say the least, and the Eagles improved their record to an impressive 12-2 with a midweek series sweep of No. 2 Florida, beating the Gators on the road, 3-2, on Wednesday night. FGCU righthander Peyton Gray led the charge for the Eagles, striking out six, walking two and allowing just two hits and a run in six innings. Meanwhile, the bullpen did a terrific job with Josh Dye and Kutter Crawford leading the way. Crawford struck out all three Gators he faced in his inning of inning. Assuming the Eagles continue their winning ways this weekend, they'll start to get some serious looks for the D1Baseball Top 25.
Player Of The Day: Steve Serratore, of, Kansas State
The Wildcats are one of the great stories of the season thus far and Serratore put together a performance to remember in a 19-9 win over Northwestern State. He went 3-for-3 with a pair of homers, five RBIs and two walks.
Honorable Mention: Taylor Braley, Southern Mississippi. Braley put together a strong pitching performance in a 6-0 midweek win over New Orleans. Braley struck out 11, walked three and allowed just two hits in 7.1 shutout innings.
Upset Of The Day: McNeese over LSU
Justin Hill's Cowboys are off to a nice start this season, with their only four losses coming to Arizona on the road. And they earned a marquee win Wednesday night with a 5-4 win over LSU in front of a school record crowd in Lake Charles, La. McNeese outfielder Matt Gallier went 2-for-3 with a double and a pair of RBIs, while Mitchell Rogers smacked of pair of homers. LSU freshman righthander Zack Hess had a tough start against the Pokes, allowing three runs in 2.2 innings.
Struggle Bus Express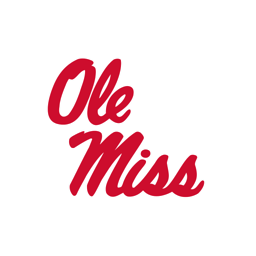 Ole Miss: The Rebels have lost five of their last six games after dropping a 2-0 decision at home to Georgia State. the Panthers got a nice start from Devin Vanier, while relievers Liam Henry and Logan Barnette were impressive. While it was a tough loss for Ole Miss, Will Ethridge is working his way toward the weekend rotation. He put together a terrific start, striking out 10, not allowing a walk and just two hits in 7.2 innings.
Miami: What in the world is going on with the Hurricanes? Fresh off a weekend series loss to Dartmouth, at home, mind you, Jim Morris' club was swept by Florida International in a two-game midweek series, dropping Wednesday's contest 3-2 on a walk-off sacrifice fly in the bottom of the ninth. While Evan McKendry struck out six and allowed just three hits in five shutout innings, the offense yet again failed to take care of business. Amazingly, the 'Canes are now 4-8.
UNC Wilmington: Yes, this team began the season ranked, and yes, there's a good chance at this point the only way the Seahawks make the NCAA postseason is by winning the conference tourney in a few weeks. That's astonishing. The Seahawks are off to an abysmal start this season, dropping to 3-8 with an 8-5 loss to NC State. UNCW righty Austin Warren scuffled in his start, allowing four runs on five hits in three innings.
Creighton: The Bluejays were expected to make some noise in the Big East this season, but yeah, you might want to re-do that prediction. CU dropped to a terrible 1-10 on Wednesday by getting swept and allowing 19 runs in a doubleheader against Air Force. In addition to having a staff ERA approaching five, the Jays haven't hit much with a .240 batting average.
Virginia Tech: Pat Mason's Hokies have lost five of their last six contests after dropping an ugly 19-10 decision to William & Mary. The Tribe outhit the Hokies 19-10 in the contest, with Virginia Tech starting pitcher Culver Hughes allowing eight runs in only 3.1 innings. The Hokies are 9-7, but also have some bad losses as of late.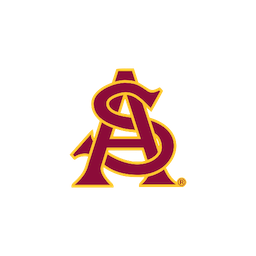 Arizona State: I'll be honest, I liked what I saw from the Sun Devils for the most part against TCU a couple of weeks ago. However, it's clear they didn't take much momentum from a hard-fought series against the nation's top-ranked team. ASU dropped both games of a midweek series against Cal State Fullerton, 10-4 on Tuesday, and 13-4 on Wednesday to drop to 6-8 overall. Cal State Fullerton freshman Sahid Valenzuela had a huge game for the Titans, walking once and collecting two hits and three RBIs. Meanwhile, outfielder Scott Hurst went 3-for-6 with a pair of doubles and two RBIs.
The Attention Getters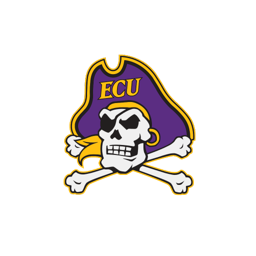 East Carolina: Cliff Godwin's Pirates hit the road and banged out 15 runs on 17 hits in a 15-12 victory over College of Charleston. Spencer Brickhouse had a huge game for the Pirates, smacking tow homers and knocking in three runs, while Turner Brown and Travis Watkins also hit homers in the contest.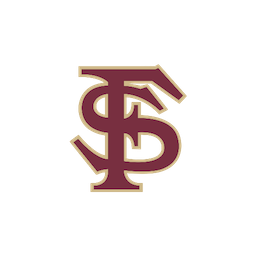 Florida State: Just call Will Zirzow the Seminole savior after Wednesday's relief performance in a 5-0 win over sizzling UCF. FSU starting pitcher Ed Voyles was lifted from the game after allowing three hits in just two innings, but Zirzow slammed the door on the Knights with seven strikeouts and just one hit allowed in five shutout innings. 2B Matt Henderson led the way for FSU's offense with a pair of hits and an RBI.
Wake Forest: Aaron Fitt and myself touched on the Demon Deacons in our podcast a few days ago, and apparently for good reason. The Deacs are heating up and picked up an impressive 13-8 win over Coastal Carolina. While starting pitcher Colin Peluse had a tough day on the bump, the offense scored 10 runs in the second, third and fourth innings combined to carry the weight. Wake catcher Ben Breazeale went 3-for-6 with a homer and two RBIs, while Stuart Fairchild and Johnny Aiello each hit homers and second baseman Jake Mueller went 4-for-5 with four RBIs. The upcoming series in Winston-Salem against NC State will be a very good measuring stick for this team.
Clemson: In one of the more intriguing midweek bouts, the Tigers defeated sizzling Michigan State with ease, 9-2. Clemson carried a narrow 3-1 lead into the fifth inning before hard-hitting Seth Beer hit a grand slam down the right-field line — his fifth homer of the season. Catcher Chris Williams also had a nice night at the plate with two hits and two RBIs. CU is now 9-3 and playing at a high level.
Southeastern Louisiana: Why was this game against West Virginia big? Well, it could have bubble implications in late May. The Lions captured a 4-2 home win over the Mountaineers to improve to 8-4 overall. Southeastern was led at the plate by third baseman Taylor Schwaner, who went 2-for-4 with a home run, triple, three RBIs and two walks.
Missouri: Speaking of huge surprises this season, how about the Tigers with Steve Bieser running the show? Mizzou improved to 12-1 overall with a 7-6 win Wednesday night. The Tigers won the game on a Robbie Glendinning walk-off RBI single in the bottom of the 10th inning. Glendinning finished the game with three hits and a pair of walks, while Brett Bond knocked in two runs and Kameron Misner had two more hits.
Join the Discussion