D1 Digest: Wednesday, March 7
Roundup

Want to get in-depth coverage? Subscribe to D1Baseball
---
Team of the day: UCF
The Knights nab our "team of the day" honor for the second straight day — and for good reason. On Tuesday, UCF recorded its first win over a top-ranked team in program history. On Wednesday, they pulled it off again, completing a two-game midweek sweep of No. 1 Florida with a 4-2 victory in Gainesville. UCF slugger Rylan Thomas hit a two-run homer in the first inning, and the Knights never looked back, as Matthew Mika added a solo homer and Chandler Robertson delivered a pinch-hit RBI single in the seventh to provide some insurance. Thomas has gotten off to a very strong start after earning freshman All-America honors a year ago — he leads the Knights in batting (.392), slugging (.647), homers (four) and RBIs (19).
The Gators, meanwhile, had plenty of scoring opportunities, as UCF pitchers issued nine walks, including five by Joe Sheridan over five innings of one-run ball. But UCF kept making big pitches to escape trouble, and closer Bryce Tucker stranded the bases loaded in the eighth, spoiling Florida's last best chance. The 10-3 Knights seem ticketed for a spot in the Top 25 as long as they can win their home series against Siena this weekend.
Upset of the day: Northern Kentucky over No. 6 Kentucky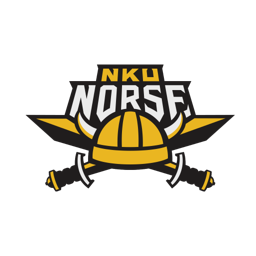 Raise your hand if you saw this one coming. Northern Kentucky was just 2-9 entering Wednesday's road game at 12-1 Kentucky, which had been steamrolling quality opponents over the last week. But the Norse got a grand slam from Jake Richmond, plus a homer, a double and two RBIs from Chad Roberts en route to an 8-6 upset of the Wildcats. Sam Williams earned the win, holding UK's explosive offense to just two runs. One encouraging development for Kentucky on an otherwise discouraging day: preseason All-American Tristan Pompey, who has been limited by a nagging injury, delivered a three-run homer in the eighth inning to help make things interesting.
Game of the day: Louisiana over LSU in 10 innings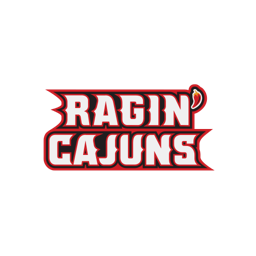 After some late-inning zaniness, the Ragin' Cajuns won a thriller, 4-3, in front of a lively crowd of 5,499 in Lafayette. The Tigers took a 1-0 lead in the first inning, but Louisiana senior lefty Colten Schmidt held them scoreless over the next seven frames, and the Cajuns took the lead on a perfect double-squeeze in the bottom of the eighth, as Hunter Kasuls dropped down a perfect bunt down the first-base line, and Daniel Lahare raced all the way home from second with the go-ahead run. The Cajuns tacked on one more run that inning — but LSU did not go down quietly. After a phantom hit-by-pitch call put LSU's Bryce Jordan aboard as the tying run (even though replays confirmed the ball clearly did not come close to hitting him), Austin Bain delivered a pinch-hit, two-run single to right field to tie the game and force extra innings. Then Bain took over on the mound and worked a scoreless ninth, but the Cajuns go to him in the 10th, winning on freshman Jonathan Windham's walk-off single to center field. That lifted the Cajuns to a sorely needed win; they're still just 5-7 on the season, but now they have wins over Vanderbilt and LSU in their last three games.
Quick Hitters
• No. 3 Texas Tech improved to 14-0 on the season with a 7-2 win against scuffling New Mexico. Ryan Shetter (5.2 IP, 6 H, 2 R, 1 ER, 3 BB, 6 K) turned in yet another strong start to improve to 3-0, and Michael Davis spotted him to a 2-0 lead in the first with a two-run homer. The Red Raiders are flying high heading into their big showdown series at Kentucky this weekend.
• No. 22 Mississippi State continued to pitch at a high level, completing an impressive two-game midweek sweep of New Mexico State with a 6-0 win. The Aggies entered the week as the highest-scoring team in Division I, averaging 14.2 runs per game against a soft schedule (highlighted by their 39-0 win against Mississippi Valley State on Feb. 23). But the Bulldogs held them to just one run total in two games; MSU pitching has allowed just five runs total during their current five-game winning streak, which began with three quality wins at the Shriners College Classic. On Wednesday, Zach Neff (6 IP, 1 H, 0 R, 0 BB, 8 K), Keegan James and Riley Self combined on a three-hit shutout, as MSU coach Gary Henderson got the better of NMSU head coach Brian Green — his old assistant at Kentucky. Rowdey Jordan's grand slam highlighted MSU's five-run sixth inning, breaking a scoreless tie.
• Long Beach State went six innings without mustering a hit against Vanderbilt, then stormed back from a 3-0 deficit to earn a big 4-3 win at Blair Field. Two infield singles keyed Long Beach's three-run seventh inning, and Chris Rivera stranded two Commodores with a game-ending strikeout in the ninth to preserve the Long Beach victory. The Dirtbags are now 5-8 against an insanely brutal schedule, and it doesn't get any easier: next up is a trip to Texas A&M this weekend.
Dirtbags upset No. 10 Vanderbilt! #GoBeach pic.twitter.com/d60ibd0p3e

— LBSU Dirtbags (@LBDirtbags) March 8, 2018
• No. 19 East Carolina bounced back from a disappointing weekend at the Keith Leclair Classic by earning a quality win against College of Charleston, 5-2. Chandler Jenkins' RBI double keyed a four-run second inning for ECU, which got strong mound work from lefty Jake Agnos (5 IP, 3 H, 2 ER) and Tyler Smith (3 IP, 1 H, 0 R). This will go down as another quality win for the Pirates against a CofC team that entered the game with a 10-2 record, coming off a sweep of Georgia.
• No. 24 Coastal Carolina throttled struggling Wake Forest, 19-3 in Conway. Zach Bierman went 3-for-3 with a pair of homers and four RBIs, while Kyle Skeels went 3-for-4 with a homer and six RBIs to lead Coastal's offensive onslaught in support of freshman Anthony Simonelli, who threw five strong innings to improve to 3-0.
• No. 12 Clemson stormed back from a 6-0 deficit with nine runs in the fifth inning to beat Michigan State, 9-7. Clemson recorded seven of its eight hits in that big fifth inning; Kyle Wilkie and Logan Davidson had two hits apiece in the frame to lead the Clemson attack. The 12-1 Tigers continue to find all kinds of different ways to win ballgames.
• Alabama continues to be one of college baseball's best surprise stories in coach Brad Bohanon's first season. The Crimson Tide bounced back from a tough road series loss at Oklahoma by earning a big midweek win against No. 16 Southern Miss, 3-0. Garret Rukes and Brock Love combined to work five scoreless innings; that duo has made a triumphant return from a pair of Tommy John surgeries, working 13 combined scoreless innings over six total appearances, with 15 strikeouts while allowing just six hits and four walks. Chandler Avant went 2-for-4 with a double and an RBI to lead the Bama offense.
• No. 10 Texas A&M trailed Northwestern State 6-2 in the sixth inning, but the Aggies came back to force extra innings and won it 7-6 on Baine Schoenvogel's walk-off RBI double in the 11th. Chris Andritsos and Cole Bedford delivered three hits apiece for the Aggies, who got 4.2 innings of scoreless relief from flame-thrower Cason Sherrod. The Aggies completed the two-game midweek sweep of the Demons to improve to 13-1 on the season.
• Southeastern Louisiana won a wild slugfest at Tulane, 13-12. The Lions did most of their damage in a seven-run fifth and a five-run eighth, generating their offense with nine walks, two hit batsmen and seven hits. Southeastern (9-5) now has wins over in-state foes LSU, Louisiana and Tulane.
• Oral Roberts improved to 7-3 on the season with a nice 2-1 win over Wichita State. Taylor Varnell, Grant Townsend and Kyler Stout combined on a three-hitter for the Golden Eagles, putting the clamps on Wichita's potent offense.
• Mercer righthander Sawyer Gipson-Long fell just two outs shy of recording the first no-hitter in program history, as the Bears rolled Savannah State 10-1. Gipson-Long allowed a bloop single with one out in the ninth but finished off a complete-game one-hitter, striking out a career-high 10.
• Miami's rocky first month continued with a 5-3 loss to crosstown rival Florida International. Panthers Nick McDonald and Steven Casey combined to strike out 14 Hurricanes, as FIU evened its record at 6-6, while Miami fell to 5-7.
• Rice has also gotten off to a sluggish start, but the Owls bounced back from Tuesday's loss to Texas State with a 6-2 win against Lamar. Ford Proctor went 4-for-4 with four RBIs to lead the Owls, and Roel Garcia worked five strong innings for his first victory.
• After snapping a three-game losing streak by salvaging Sunday's series finale at Arizona State, Oklahoma State earned a big midweek win against Missouri State, 10-8. After the Cowboys fell behind 6-0 after two innings, Christian Funk jumpstarted the OSU offense with a three-run homer in the third, and the Pokes surged ahead with five runs in the seventh. Colin Simpson went 3-for-5 with a homer and three runs scored to lead the OSU offense.
Join the Discussion