At 54-4, The O-State Ballaz Return
Postseason

---
CORVALLIS, Ore. — I went into the NCAA tournament thinking this was LSU's year. I even picked the Tigers in the D1Baseball.com bracket picking contest.
My apologies Oregon State.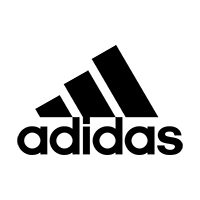 I suppose I just had a temporary lapse of reason. Or maybe I was drinking the Kool-Aid after LSU plated double-digit run totals in each and every SEC tournament game last week… which can happen to any number of media members who are not unbiased. Or it also could've been the fact that the only time I'd seen you Beavers play this season you got soundly whooped at UCLA, 7-1 on April 22nd.
Whatever the reason, Beavers, I didn't pick you to win the big brass spittoon in Omaha. And now, I hereby retract my pick. After seeing you guys the last two days against Vanderbilt, a team with a handful of top five round dudes throughout the roster, this is a team that can do it all. I really wasn't expecting a 2-and-0 weekend against the Black and Gold. In fact, my flight back to Tinsel Town isn't going to leave until Monday morning. See, I was convinced VU was more of a No. 1 seed, particularly more-so than Clemson who they put the beatdown on in a pair of games last weekend.
But there you are, sweeping a pair of games against what has become the top program in the SEC. And doing it by a combined 17-6? Gah!
Guess I should've known better.
WHAT I SAW AT GOSS  STADIUM
The Beavers proved why they are the No. 1 team in the country. And then some…
1 of 3… All Eyes Up! KJ Harrison connects on his second-inning three-run homer to put his Beavers boys up 4-0.
With his bench-mates celebrating, Harrison starts into his 9-mph jog around the base paths.
… and then Harrison finds his Beaver mates waiting for him to help celebrate the lead they would not relinquish.
LINESCORE:
O.S.U – 004 000 320 – 9  12  1
Vandy – 000 002 000 – 2  5  1
PITCHING
WP: Bryce Fehmel, 5-2
LP: Kyle Wright, 5-6
Save: None
Sophomore right-hander Bryce Fehmel was spot-on tonight, keeping the Vanderbilt batters at bay all this time.
TOP HITTERS.
Beavers:
– KJ Harrison, 1-for-4, HR, 4RBI
– Trevor Larch, 2-for-5, 2RBI
– Cadyn Grenier, 2-for-4, triple, 2RBI
Commodores:
– Will Toffey, 2-for-4
– Jaren Kendall, 1-for-4, RBI
RECORDS:
– Oregon State, 54-4
– Vanderbilt, 36-25-1
HOW IT WENT DOWN: 
In the words of Bill Murray in the movie "Meatballs" it just doesn't matter. It Just. Doesn't. Matter.
Regardless of who the Dores put on the mound this weekend, they were pock-marked by this brave Beaver offense.
Kyle Wright? Seven runs on eight hits.
Patrick Raby on Friday night? Six runs on eight hits.
Five relievers on Friday and Saturday? Four runs on six hits in 4.1 innings.
Bada-bing, bada-bang, bada-boom, they're done Big Daddy. And yes, it just doesn't matter.
There is plenty of praise to go around for the Beavers tonight as they secured their 54th win of the season. And in case you're wondering, that is 54 wins against just four losses. F-O-U-R. This 54-4 mark going into Omaha gives the Beavers the best winning percentage (.929) in NCAA D1 history if the season ended today.
Sophomore righthander Bryce Fehmel threw a complete-game five-hitter with a career-high 10 Ks and not a single walk. The defense behind him committed one error and had a handful of #SCTop10 plays in both nights.
But I'd like to point out the offense. They came in hitting .295, which is respectable. But they were facing a Vanderbilt team that held opponents to .223 average, and that includes SEC batting orders. Critics could point out that a major portion of the Beavers .295 average was built against the Pac 12, which critics will quickly point out was the No. 4-ranked conference in the RPI. Was that offense going to be enough? Did they represent the Achilles heel to this team? Would they wilt in this cross-sectional showdown?
Kyle Wright, an All American, was spot-on of most of his pitches. But the offense let him down.
… and everytime he came off the mound after the third out, Coach Corbin was there to give him some dap.
Though it could be argued, the Commodores represented one of the more elite pitching staffs in the SEC. Guys like Wright and Raby will be seen in the majors pretty soon. They'll at least hear their names called pretty early in their respective MLB drafts. Wright might be the first player picked next week.
Didn't matter.
K.J. Harrison took both of the VU studs deep into the night with resounding three-run taters on back-to-back nights. That was a pretty loud statement. The rest of the Beaver bats didn't fare too badly either. In the two games combined, OSU hit a robust .333 and also culled 11 walks from VU's arms corps. Whoever was out there, the Beavers chewed 'em up. Seventeen runs. Twenty-two hits. And lots of momentum gained. That's what the OSU offense did this weekend.
"Get the hell outta here, bat!" KJ Harrison's bases-loaded walk in the 7th inning was something to howl about.
Things started to get out of hand when Nick Madrigal (3) crossed the dish in the seventh inning, much to the chagrin of the Vanderbilt bench-riders behind him in the pic.
Oh don't worry, I'm getting to Bryce Fehmel too.
The sophomore righty threw the game of his life. Yes, by waiting this long and writing all that garb above glossing on the offense I have certainly buried the lede. Fehmel was beyond magical. He only threw 104 pitches on the night with a career-high 10 strikeouts and gave up just five hits. Will Toffey got his hits, as you figured he would, turning on a pair of singles. But beyond him, it was pretty sparse for the 'Dores.
How sparse? Beyond Toffey's 2-for-4 performance, the Commodores went just 6-for-31. For you math whizzes out there, that's a paltry .194 average.
On the bump, Wright was not his usual self, though he showed flashes. His velocity was a touch lower than usual but his off-speed stuff was still a knee-buckler. And even when he got pinged around a little, he always came back and would bear down more.
Head coach Tim Corbin was quick to gush about his prize arm after the game.
"There's no one who works like he does. There's no one that cares like he does. There's no one who pays attention to detail like he does. We're just lucky that we have had him around here for three years. Now he's gonna be gone… It sucks."
Vanderbilt head coach Tim Corbin is used to playing for national titles, not getting eliminated a game short of Omaha.
One thing that seemed to be a reoccurring theme here in Corvallis this weekend was that the Beavers would grab the early lead and then, whenever the Commodores answered with a run or two, the Beavers would quickly counterpunch.
It happened again tonight in Game two of the Super Regional. After the Beavers drew first blood with four runs in the third inning – three of those coming on the echoing salvo sent to the temporary bleachers in left field by K.J. Harrison – Vandy would score a pair of runs in the sixth inning, pulling within 4-2.
Next frame, guess what? The Beavers would plate three more runs, one on a bases-loaded walk by Harrison and two more on a screaming single to centerfield by Trevor Larnach. That moved the needle to a five-run lead, keeping a Heisman-like stiff-arm into the chest of the Dores the rest of the way.
Beaver fans started chanting "Oha!"… "Ha!" by the time the final out was getting close to being made.
"It's all about the players," said OSU head honcho Pat Casey. "I always say, you don't have to have all the best players but you have to have the right players. And we have the right players."
As the outs mounted against Vanderbilt, the crowd frenzy got louder and louder. When the Black and Orange added two more runs in the eighth inning, Goss Stadium went bonkers. The second-largest crowd in stadium history amped up the noise to Who-concert levels and counted down the outs.
At 9:13pm local time, the final out was recorded. And the pain of missing last year's NCAA Tournament officially went the way of a mere flesh wound. The Beavers actually DID dog pile. Bryce Fehmel found himself at the bottom of it. And it's just as well, he was the rock from which tonight's dominance of Vanderbilt was laid.
There will be a Beaver sighting in Omaha again. And unlike the 2013 version that made the trek, opponents beware, this one is a rabid Beaver.
NOTES 
– Stepping up… BIG TIME
Bryce Fehmel was amazing tonight. This was just his second appearance in the past month and his first start in 36 days. All he did was throw a complete-game five-hitter with 10 Ks against an SEC monster. When asked in the post-game press conference where this Grade A performance came from, Fehmel said, "Out of nowhere? I don't know. I've been ready for this situation where i have to help us get to Omaha."
YESSSS!Bryce Fehmel stands in the ultimate triumph of college baseball, a win to send his team to Omaha. Go ahead boys, start dog piling on top.
– In need of a Red Bull.
When asked about the performance of his starting pitcher Bryce Fehmel tonight, Oregon State head coach Pat Casey said, "He was so good that I almost fell asleep during the game. I mean he was just fantastic. At one point I went out to make a change and the umpire asked me, 'You're not going to take out that pitcher, are you?' I just thought, 'Wow, what a way to pitch in that situation.' He was special tonight."
– Small Solace.
In the post-game press conference, when an Oregon State reporter asked a question of Tim Corbin and mentioned that this was "the best performance of Fehmel's career" the VU maestro said, "That's good to hear."
– Attendance bursting at the seems
The last game of the season at Goss Stadium saw a crowd of 3,734 fans jammed into the stands. That means the Beavers ended the season with 21 crowds of 3,000-plus. OSU totaled 101,090 fans through 31 home games for an average of 3.261 fans per game. This was also the 19th straight consecutive sellout for the Beavers.
– First to score means success
For the 43rd time this season the Beavers scored first in a game and improved to 42-1 in games they scored first.
– Casey in the post-season
With tonight's 9-2 domination of Vanderbilt, OSU head coach Pat Casey improved his post-season mark to 51-21, good for a .722 winning percentage all time.
Join the Discussion