Clemson Regional Breakdown
Postseason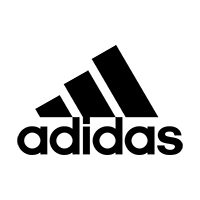 Most Exciting Player: Jeren Kendall, of, Vanderbilt. A slam-dunk first-round pick in the upcoming draft, Kendall has marquee bat speed and blazing wheels, helping him hit 15 homers and steal 18 bases while also playing stellar outfield defense. He has the best five-tool package in college baseball.
Best Hitter: Seth Beer, of, Clemson. There are plenty of quality candidates for this one, but we're giving Beer the nod despite his modest .291 average because he's simply a terrifying presence in the batter's box, which explains his 56 walks and 32 strikeouts. His combination of patience and power (14 HR, 17 2B) gives him the highest OPS in this regional despite his relatively modest average.
Best Defensive Player: Kendall. His speed and instincts translate to excellent range in center field, and his arm is strong and accurate. Clemson's Chase Pinder is also a superb center fielder, but we're giving the slight edge to the faster Kendall.
Best Pitcher: Kyle Wright, rhp, Vanderbilt. You can certainly make a case here for St. John's ace Sean Mooney, who ranks third in the nation with a 1.22 ERA — but Wright is arguably the most talented pitcher in the country and a strong candidate for the No. 1 overall pick in the draft, and he recovered from a slow start to post a 2.91 ERA against dramatically stronger competition than Mooney faced.
X-Factor: Chris Williams, c, Clemson. A subluxed shoulder limited Williams to DH duties down the stretch and curtailed his offensive production, dealing a triple blow to the Tigers: his bat cooled off, his defense behind the plate was sorely missed, and his move to the DH spot kept hot-hitting Weston Jackson out of the lineup. If Williams can catch this weekend, and if his powerful bat can heat back up, it will be a huge boost for the Tigers.
Best Starting Rotation: Clemson. The Tigers can't match Vandy for power arms in the first two spots, but Clemson has four rock-solid strike-throwers with solid stuff in lefties Charlie Barnes and Pat Krall plus righties Alex Eubanks and Tyler Jackson.
Best Bullpen: St. John's. Between 6-foot-7 freshmah RHP Gavin Hollowell (1.65 ERA, 3 SV), funky freshman LHP Joe LaSorsa (7-1, 1.88), sophomore RHP Joe Kelly (3-1, 2.15) and LHP Turner French (3-1, 3.31), the Red Storm has a quartet of effective bullpen workhorses who have logged 19 or more appearances and 30-plus innings apiece.
Best Offensive Team: St. John's. Sure, the offensive numbers are inflated by St. John's weaker competition relative to Clemson and Vandy, but this is a veteran-laden, deep, versatile lineup filled with legitimate threats to drive the gaps and work counts. UNC Greensboro has scored even more runs than the Johnnies. All four of these teams have difference makers on offense — there could be some fireworks at Doug Kingsmore Stadium.
Best Defensive Team: Vanderbilt. UNCG has the highest fielding percentage of this quartet (.979), but we're giving the nod to the Commodores (.975) because of their high-end talent at center field (Kendall), catcher (Jason Delay), third base (Will Toffey), shortstop (Connor Kaiser) and second base (Ethan Paul).
No. 1 Seed Win Probability (1-10): 4. Clemson was one of the best teams in the nation during the first two-thirds of the season, but it has slumped over the last five weeks, while Vanderbilt has come on and St. John's has sustained its high level of play from start to finish. Give the Tigers an edge because they're at home and because they're very tough to beat when they're playing well — but the Commodores and Johnnies are both major threats to win this regional, and the Spartans are certainly good enough to pull off an upset or two.
Team Breakdowns
Clemson (39-19, 17-13 ACC)
Clemson's Reed Rohlman (Aaron Fitt)
The Tigers looked like they were on the fast track to a national seed 10 weeks into the season. On April 22, they were sitting pretty at 33-7 overall and 16-4 in the ACC. Then they proceeded to lose their next nine conference games, and 11 of their last 12 overall counting an 0-2 showing in the ACC tournament. The shoulder injury to valuable catcher Chris Williams played a part on that swoon (see above), and so did the schedule.
---
Click Below To Subscribe And Read More!

Already a subscriber? Log In to access this article.
Join the Discussion