D1 Digest: Friday, Feb. 23
Roundup

Want to get in-depth coverage? Subscribe to D1Baseball
---
Friday's Coverage
• Rogers on LSU's Surge, Zack Hess
• Villa on Florida's comeback against Miami
• Sorenson on Stanford's win over Rice
• Fitt/Spratling on Tony Gwynn Classic action
---
Aaron Fitt's Five
1. Pirates Silence Tar Heels
East Carolina opened its traveling series against in-state rival North Carolina with a 2-1 win in front of the third-largest crowd in Clark-Leclair Stadium history (5,382). The Pirates out-hit the Tar Heels 12-2, pounding out 11 hits against preseason All-American Gianluca Dalatri (5.1 IP, 11 H, 2 ER, 1 BB, 7 K), while ECU starter Trey Benton (6 IP, 2 H, 1 R, 0 ER, 0 BB, 11 K) turned in a masterful performance to earn the victory, and Tyler Smith followed with three hitless innings of relief to notch the save. The Pirates did all of their scoring in the second inning and failed to capitalize on later scoring chances, but their dominant pitching made the early lead stand up. ECU is off to a red-hot start at 5-0, while sixth-ranked UNC has lost three straight games to fall to 2-4.
2. It's Fullerton In 15
As Shotgun Spratling detailed in his Friday notebook, Cal State Fullerton started the season 0-4 for the first time in program history, and the 22nd-ranked Titans had to wait 15 more innings Friday to finally notch their first win of the season 2-1 against No. 24 Houston. Preseason All-Americans Colton Eastman (6 IP, 4 H, 0 R, 3 BB, 6 K) of Fullerton and Trey Cumbie (6.1 IP, 1 H, 0 R, 0 BB, 10 K) of Houston had a great duel going, and the game remained scoreless until the Titans broke through for a run on a wild pitch in the eighth, only to see Houston tie it up at 1-1 in the ninth against preseason All-America closer Brett Conine. That remained the score until the 15th, when Jake Pavletich scampered home on another wild pitch to end it. Talented freshman Tommy Wilson (5 IP, 0 H, 0 R, 1 BB, 9 K) earned his first collegiate win with sublime relief work.
3. Beavers Win, But Madrigal Goes Down
No. 2 Oregon State came from behind with four runs in the eighth to earn a bittersweet 10-8 win against Ohio State, keeping the Beavers undefeated (6-0). Unfortunately, first-team preseason All-American Nick Madrigal exited the game after injuring his wrist sliding into the plate in the eighth, and he'll be out for the rest of the weekend. Kendall Rogers reported that Madrigal had an X-ray after the game and will meet with OSU's team doctor Saturday; "the fear is he could miss four to six weeks," Rogers tweeted. Madrigal is quite possibly the best player in college baseball, so obviously losing him for a significant chunk of time would be a huge blow to Oregon State. He's also the third first-team preseason All-American to get injured in the first two weeks of the season (lefthanders Steven Gingery and Tyler Holton are both out for the season with elbow injuries).
Some good news for Oregon State: Blue-chip freshman righty Kevin Abel earned his first collegiate win with four strong innings of relief, striking out 10.
4. Hjelle Rolls
Kentucky righthander Sean Hjelle made Kentucky's home opener a day to remember in a 10-1 victory over Oakland. D1Baseball intern Jan Moffett was on hand in Lexington and filed this report:
Sean Hjelle is a freak of nature. A boy who is 6-foot-11 and 225 pounds should not be able to gracefully repeat his delivery, command four pitches (fastball 91-95, curveball 81-86, slider 83-85, changeup 84-88), and make it look effortless.
In Kentucky's home opener against Oakland, Hjelle struck out 13, walked no one, gave up one hit and no runs in 7.2 masterful innings. He controlled the rhythm of the game. One beautiful pitch after another, he drove it forward at a relentless pace. With the longest possible levers, slinging pitches like a finely tuned trebuchet, he demolished Oakland's lineup. He attacked the Grizzlies with velocity and movement, he attacked them with command, and he attacked them with the pace of his game. When Hjelle was loaded and ready to throw, the batters were still recovering from the last pitch, and for the duration of his start, Oakland had no defense against him.
Hjelle looks like a truly special pitcher. In my own stats-based early season rankings for the SEC (coming soon), I have him somewhere around the middle of the best 15 draft-eligible pitchers. This is only because stats take some time to accumulate. Soon they will begin to reflect what the eye can readily perceive, that Sean Hjelle is dominating his peers. Not only that, but even more excitingly, he looks like he's not even close to finished developing. While he's unlikely to grow out of his slenderness completely, it's reasonable to assume that Hjelle will end up with substantially more muscle by the time he's in his mid-twenties than he has now. When you imagine adding muscle to his graceful mechanics and his superhuman height, the possibilities are very exciting.
5. Quick Hitters
A few more items that caught my eye on a compelling Friday…
• California sophomore first baseman Andrew Vaughn is simply a wrecking ball. The preseason All-American went 3-for-3 with two homers and four RBIs in Cal's 17-6 win over Bakersfield; on the season he's now 10-for-16 (.625) with four homers and 10 RBIs.
• VMI has an experienced, dangerous lineup that should make the Keydets a major factor in the SoCon this year. On Friday, Nathan Eaton went 5-for-5 and hit for the cycle in the first game of a doubleheader sweep of Lafayette.
• Saint Mary's opened the season with a big road series win at Long Beach State, and the Gaels face another nice road test this weekend against Arizona State. They aced the first part of that test, beating the Sun Devils 6-1 on Friday behind another strong outing from Nick Frank (7.1 IP, 7 H, 1 ER, 1 BB, 9 K).
• UCLA improved to 5-0 with a come-from-behind 5-2 victory against Baylor. The Bruins trailed 2-0 after six and 2-1 after seven, but they stormed ahead with four runs in the eighth to win. Michael Toglia (3-for-3) drove in UCLA's first run with an RBI double and delivered a game-tying bases-loaded walk in the eighth.
• Eastern Kentucky earned its first win of the season with a 7-6 upset of No. 17 Virginia. The Colonels carried a 4-3 lead into the eighth, when Virginia scored three runs to surge ahead, only to see EKU answer with three in the top of the ninth, capped by Tyler Romanik's game-winning RBI single down the right-field line. EKU had lost its first four games (including tough games against Louisville and UNC Wilmington) by a combined five runs, but now it has a one-run victory on its resume.
Kendall Rogers' Five
1. Stanford's Esquer era flawless … so far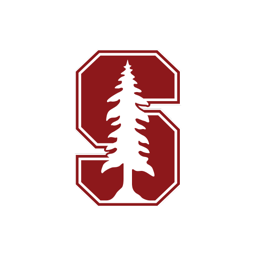 It's safe to say the Esquer era at Stanford is going rather well thus far. After all, the Cardinal has yet to lose under their new skipper after beating Rice 6-2 to take a 2-0 lead in that series. Stanford righthander Tristan Beck put together another quality start, striking out seven, walking two and allowing two runs and four hits in five innings, while the bullpen did a terrific job closing out the contest with Jack Little showcasing things with two shutout frames. Stanford's offense was led by Andrew Daschbach, who smacked his first home run of the season. At 6-0, the Cardinal couldn't ask for much more. What. A. Start.
2. Florida beats Miami … again
Goodness gracious, do the Gators have a mental hold on the Hurricanes, or so it seems. The first inning at Mark Light Field couldn't have gone any better as Michael Perez blasted a two-run homer and Michael Amditis knocked in another run on a single. All of this was against the man, righthander Brady Singer. Well, Singer settled in after the first inning and didn't allow a run the next four innings. He struck out four and didn't walk anyone, while fireballing freshman Tommy Mace tossed four shutout frames to end the game. Meanwhile, the Gators offense, as you know, wouldn't be denied the entire night. UF scored two runs in the second on a Nick Horvath two-run blast, while Horvath later gave UF the lead in the fourth with a two-run double. JJ Schwarz homered in the fifth inning to help give the Gators some cushion. With the win over Miami, Florida has now won 10 of the last 12 and 24 of the last 29 contests against the 'Canes. Something has to give, right?
3. Welcome the season's first no-hitter: NDSU's Riley Johnson
The Bison are looking to have a strong weekend, and you can't get it started better than they did on Friday with the season's first no-hitter in a 2-0 win over Central Connecticut State. Johnson struck out eight and walked one in the complete game, no-hit performance. It was the first Bison no-hitter recorded since Jay Mitchell did the honors against Augustana (S.D.) way back in 2004. Here's a good old fashioned hat tip to you, Riley.
4. Taking notice of huge strikeout totals
If you look back at Friday's college baseball action, you'll notice that there were some lofty strikeout totals from several pitchers. Here are some highlights:
• South Carolina's Adam Hill struck out 14, didn't walk anyone and had a no-hitter after seven innings. He threw 100 pitches, 64 for strikes. Credit the Gamecocks coaching staff for removing Hill from the game when it was evident his pitch count was getting up there. By the way, the Gamecocks beat Charleston Southern 7-0.
Speaking of Hill, here's a report from Prep Baseball Report's Brandon Hall from the game. Be sure to check out PBR's new Draft HQ, here.
Average frame with some length in his arms and legs. Stands 6-foot-3, 230 pounds, seeming taller on appearance. Controlled delivery, with stable posture through balance and foot strike. Controls the tempo, working with normal effort. Long arm action, clean, works to a 3/4 release. Works level, on-line, landing slightly across his line with a solid foot strike. Repeats the delivery and command may continue to tick up throughout the spring. Fastball ranged 90-94 on the day, pitching 91-93 throughout the first four innings and settling 90-92 in the sixth and seventh.  Located to the glove side, working away from most hitters. Flashed a fastball in occasionally but was able to have success pounding away. Late arm side run to both sides of the plate, heavier to the arm side. Several freeze fastballs located away. Has the ability to elevate when needed. Slider works from the same window as the fastball, mimicking the fastball into the hitting zone at 80-83.  Sweeping action received swing and miss in the zone. Not a lot of chase out of the zone. Slider plane and release created deception for fastball. Success off stuff in the zone. Did not have to show command of the glove or the ability to move the baseball throughout an at-bat.
• Duke's Adam Laskey struck out 10, didn't walk anyone and allowed just four hits in seven innings in a 7-0 win over Bucknell.
• St. John's Sean Mooney struck out 11, walked two and allowed just four hits in six shutout innings in a 3-0 win over Monmouth. Mooney tossed 88 pitches, 58 for strikes.
• Southern Miss righthander Nick Sandlin, who was moved to the weekend rotation on Opening Weekend and shined, was outstanding yet again in a 16-2 win over UT Martin. Sandlin struck out 14, didn't walk anyone and allowed just three hits in seven shutout innings. He threw 86 pitches, 66 for strikes.
• Florida Atlantic's Jake Miednik struck out 14, walked one and allowed just two runs and two hits in 7.1 innings in a 7-2 home win over Delaware.
• Navy's Noah Song struck out 16, walked just two and allowed two hits in six shutout innings in a 16-1 win over Air Force.
• Houston didn't outlast Cal State Fullerton, but it sure wasn't Trey Cumbie's fault. The lefthander struck out 10, didn't walk anyone and allowed a hit in 6.2 shutout innings.
5. Mississippi State moves forward, wins again
It has been a tumultuous week for the MSU baseball program, but they appear to be handling the dismissal of second-year head coach Andy Cannizaro quite well. The Bulldogs, who were swept at Southern Mississippi last weekend, beat Jackson State in midweek action before heading to the Lone Star State this weekend. MSU began the weekend with a 7-4 win over UC Santa Barbara, as young talent Josh Hatcher had a monster day at the plate, hitting a pair of solo homers, while also adding a single and three total RBIs. Jake Mangum and Luke Alexander also had good days at the plate, while Konnor Pilkington didn't allow an earned run in five innings and Cole Gordon tossed two shutout frames out of the bullpen. MSU has taken a brutal situation and turned it into a rallying point. Give coach Gary Henderson and his staff credit for getting these guys right back on track.
In case you missed it ….
It was a dang good day if you're of the Aggie variety. Texas A&M and New Mexico State scored a combined 64 runs. NMSU took care of Mississippi Valley State 39-0 with hard-hitting Noah Haupt hitting two homers, totaling six hits and knocking in 10 runs. Meanwhile, A&M swept a doubleheader from Cornell, winning the nightcap 22-0 behind yet another cycle. Aggies freshman Zach Deloach made headlines earlier this week by hitting for the cycle. On Friday, Chris Andritsos, who was listed day to day because of an injury, also hit for the cycle. Again, crazy day for most teams named the Aggies. The only blemish? UC Davis losing a 6-3 home bout to Creighton.
Podcast: Play in new window | Download
Subscribe: Apple Podcasts | Android | Google Podcasts | RSS
Join the Discussion