D1 Digest: Friday, March 16
Roundup

Want to get in-depth coverage? Subscribe to D1Baseball
---
Friday's Coverage
• Kendall Rogers on Arkansas-Kentucky
• Aaron Fitt on Wake Forest's Griffin Roberts and another walk-off for DJ Poteet
• Shotgun Spratling on Florida-South Carolina
• Eric Sorenson Auburn's Casey Mize
Aaron Fitt's Five
1. No-no fever reaches Tampa
Forget about the flu; college baseball has a serious case of "no-hitter fever" in 2018. One day after Southern California recorded a combined no-hitter against Utah, South Florida's Shane McClanahan and Carson Ragsdale combined on a no-no against Army — the 14th no-hitter of the season. The single-season record for most no-hitters in Division I is 16, set in 1974 (during the wood-bat era). Like this year, there were a lot of no-hitters early that season (10 of them through March 10).
But back to McClanahan, because he is a special talent who turned in a very special performance in USF's 12-0 win Friday. McClanahan, the flame-throwing redshirt sophomore lefty who runs his heater into the high-90s regularly and is capable of touching 100, struck out 15 and walked three over six no-hit frame, and he managed to throw just 91 pitches despite that high strikeout total. One of the leading candidates to be selected with the No. 1 overall pick this June, McClanahan is off to an other-worldly start, going 3-1, 0.00 with 56 strikeouts and 13 walks in 30.2 innings over five starts. His currently owns a 40.2-inning scoreless innings streak dating back to last season — the longest active streak in the nation. (For more on McClanahan, read our Week One Golden Spikes Spotlight.)
Ragsdale followed with seven strikeouts over his three hitless frames, as the duo set a USF record with 22 combined strikeouts in the game. It was also the first combined no-hitter in program history, and the first no-hitter by the Bulls since 2010.
The first NO-NO since 2010! The first combined no hitter in program history! And how about those strikeouts ?

Oh yea, all 2⃣2⃣ of the K's, another program record. ?? #CultureWins pic.twitter.com/Ucuy9xjirF

— USF Baseball (@USFBaseball) March 17, 2018
"Both Shane and Rags were extremely sharp tonight," USF coach Billy Mohl said afterward. "They commanded the strike zone well with their fastball and were able to put hitters away with quality pitches when ahead in the count. All the credit goes to them both and I'm so proud of them."
USF, by the way, is 13-6 overall and riding a six-game winning streak.
2. NC State shuts out Clemson
NC State's rather soft, home-baked nonconference schedule kept it out of the Top 25 until this week, but the 23rd-ranked Wolfpack had an opportunity to make a major splash this weekend on the road at No. 10 Clemson. NCSU's statement weekend got off to a great start Friday night, as the Pack won the series opener 4-0. Talented sophomore righthander Michael Bienlien made his first weekend start of the season (NCSU has handled him carefully as he's worked his way back from some arm issues) and delivered five strong innings, and three relievers joined him in a combined shut out of Clemson's explosive offense. It was NC State's first ACC shutout since 2014 and its first road shutout in conference play since 2011. Bienlien's return to form is a significant development for a Wolfpack staff that has struggled on Sundays; but he, Brian Brown and Johnny Piedmonte should form a quality trio going forward.
Brett Kinneman slugged his nation-leading 11th home run of the year for the Wolfpack, which improved to 16-3 overall. Clemson hurt its own cause with five errors, including two apiece by starter Jacob Hennessy and shortstop Logan Davidson.
3. Fine Fellows leads Vandy past MSU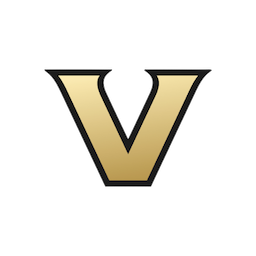 NC State wasn't the only road team to shut out its host in a Top 25 showdown series Friday night. No. 13 Vanderbilt played spoiler in the first SEC game at the new Dudy Noble Field, blanking No. 19 Mississippi State 5-0. Vandy starter Drake Fellows (6 IP, 3 H, 0 R) able to work around five walks (with help from seven strikeouts) to improve to 3-0 on the season, and Zach King followed with three scoreless frames to earn his first save. MSU ace Konnor Pilkington (6 IP, 7 H, 4 R, 2 ER, 1 BB, 8 K) turned in another solid outing in defeat. Freshman standout Pat DeMarco put Vandy on the board in the third with a two-run triple and scored on an error on the same play, and that proved more than enough support for the Vandy arms.
4. Texas, Baylor win Big 12 openers
The Big 12 Conference opened play with a pair of series this weekend; it's not a full slate of games, but the two series on the docket this weekend are intriguing. In Austin, Texas honored the late Augie Garrido before the game, and then the Longhorns did honor to their old coach's memory by rapping out a season-high 16 hits in a 14-4 win against surging Kansas. Zach Zubia (4-for-5, 2 R, 2 RBI) and Ryan Reynolds (3-for-4, 3 RBI) spearheaded the UT attack in support of Nolan Kingham (9 IP, 10 H, 4 ER), who went the distance to improve to 3-2. The Longhorns need this series; Friday's win boosted them back over .500 overall at 10-9.
BALLGAME! A CG FOR @nolankingham AND THE HORNS WIN IT, 14-4!

This one's for Augie. #RIPAG16 ? pic.twitter.com/eD0XC2bz4k

— Texas Baseball (@TexasBaseball) March 17, 2018
In Waco, Baylor upset No. 6 Texas Tech, 2-0. Cody Bradford (8.2 IP, 6 H, 0 R, 2 BB, 7 K) out-dueled Davis Martin (7 IP, 4 H, 2 ER, 0 BB, 10 K) in a nice mound showdown, and Troy Montemayor escaped a two-on, two-outs jam in the ninth to record his fifth save. Shea Langeliers doubled and scored in the first inning, and that proved enough support for Bradford, who improved to 3-1 on the year. The Bears are 9-6, while the Red Raiders have now lost four of their last six games since starting 14-0.
5. Quick Hitters
Three other results that caught my attention Friday…
• In a battle between potential first-rounders (there will be a lot of matchups that fit that description in the SEC this year), Florida's Brady Singer (6 IP, 2 H, 1 ER, 2 BB, 7 K) sparkled, and South Carolina's Adam Hill (4.2 IP, 3 H, 3 ER, 5 BB, 6 K) struggled with his control, as the Gators won the series opener in Columbia, 7-3.
• Houston ace Trey Cumbie struck out 10 in a four-hit, complete-game shutout against New Mexico, as the Cougars earned a 1-0 victory despite stranding 10 baserunners. It was the first win of the year for Cumbie.
• College of Charleston stormed out to an early lead with a five-run first inning, highlighted by K.J. Bryant's two-run double, then cruised to an 8-0 lead against Kansas State. Evan Sisk threw a five-hit shutout for the Cougars to improve to 4-1 on the year, and Danny Wondrack had three RBIs for the CofC offense. Both of these teams got off to good starts, and both were coming off disappointing midweek results, making this a fascinating series. Chad Holbrook's club improved to 14-5 and picked up its first road win of the season.
Kendall Rogers' Five
1. Welcome to the weekly Casey Mize update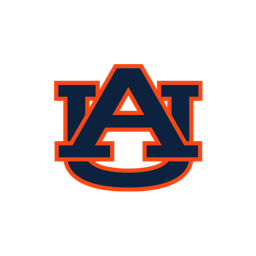 Last week, the Auburn junior righthander made headlines for earning a no-hitter in a win over Northeastern. Well, his opponent tonight was slightly better (sarcasm) than the Huskies — No. 9 Texas A&M at Plainsman Park. You'd think his results would be vastly different, but they weren't. Mize is that good.
Mize guided the Tigers to a 4-1 win over the Aggies in the series opener, and he was terrific. He struck out six of the first seven batters he faced, struck out 13, didn't walk anyone and allowed just a run on five hits in 7.1 innings. This all against one of the better lineups in the SEC, and he did it with 98 pitches, 72 of them for strikes.
It was truly another night to remember for Mize, who continues to tally crazy numbers. For the season, Mize now has a 1.93 ERA in 32.2 innings with 51 strikeouts and three walks, along with .134 OBA. What a season so far. Goodness gracious.
[email protected] ➡️ @calvin_coker … book it.

? » https://t.co/snmBLAHgqX #WarEagle | #Attack pic.twitter.com/RxXdix635W

— Auburn Baseball (@AuburnBaseball) March 17, 2018
2. Upsets abound in the ACC and SEC
• You never know what's going to happen once conference play begins, and Tennessee hit the road and shell-shocked No. 8 Ole Miss on Friday, 8-6. It was a strong showing in Tony Vitello's inaugural SEC contest. Tennessee's Brodie Leftridge had a big night, hitting a double and triple and knocking in three runs, while Andrew Lipcius had two doubles and knocked in two runs. Justin Ammons and Jay Charleston each had two hits as well. Ole Miss lefty Ryan Rolison had an odd start, striking out 11 in 6.2 innings, while also earning his second loss. UT's Garrett Crochet had a tough start, but starter turned reliever Zach Linginfelter was terrific, touching 96 out of the pen and tossing 2.1 shutout frames to close it out.
Not a bad way to start SEC play! Check out the highlights from our big win over No. 8 Ole Miss tonight! #GBO pic.twitter.com/wkWcekIpeF

— Tennessee Baseball (@Vol_Baseball) March 17, 2018
• No. 22 Virginia is on the struggle bus express, but hey, at least they lost to Boston College and not Maryland-Baltimore County. Boston College veteran starter Jacob Stevens twirled a gem against the Cavaliers, striking out five, walking one and allowing a run on seven hits in six innings, while UVA's Derek Casey allowed four runs on nine hits in 6.2 innings.
• No. 7 Florida State attempted to stage a late-inning rally with five runs the final three frames, but it wasn't enough at home in an 8-7 loss to the Fighting Irish. Notre Dame's Jake Johnson hit a three-run home run in the seventh that headlined a four-inning frame, while Matt Vierling smacked a grand slam in the third to set the tone. FSU righthander Cole Sands had a tough start, striking out and walking three each, while also allowing eight runs on seven hits in 6.2 innings.
3. Minnesota knocks off TCU on the road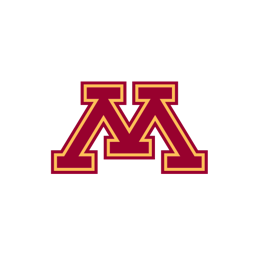 The Golden Gophers need to establish more consistency, but when they're on, they look like a potential force to be reckoned with. They've accumulated some nice wins thus far, but none more impressive than Friday night's 6-3 triumph over the Horned Frogs. Minnesota righthander Reggie Meyer put together a solid start, allowing two earned runs and eight hits in 6.2 innings, while the bullpen took care of business with talented freshman righty Max Meyer leading the way with two shutout frames. Minnesota's Toby Hanson hit a home run and finished the night with three hits, while Cole McDevitt smacked a pair of doubles for the Gophers. As for TCU, the bullpen scuffled against the Gophers, while righthander Jared Janczak started and allowed three runs on seven hits in five innings. He also struck out four and walked two.
Though the Gophers dropped a tough series to Creighton last weekend, a road series win with another victory over the Horned Frogs this weekend would wash that pain away. We'll see if John Anderson's cause can seal the deal.
4. Northern showdown: St. John's crushes Connecticut
This is an important weekend for Ed Blankmeyer's club. The Johnnies hit the road last weekend hoping to make a statement in Big 12 country against Kansas. However, the Johnnies not only lost the series to the Jayhawks. They were swept. So, it's safe to say this weekend's home series against Connecticut is kind of important.
St. John's began the weekend in impressive fashion with a 14-4 triumph over the Huskies. Johnnies righthander Sean Mooney struck out seven, walked two and allowed three runs on eight hits in seven innings, while Joe Kelly closed things out with two innings of work out of the bullpen.
The most impressive aspect of this win is the Johnnies touching up Huskies All-American lefty Tim Cate for eight runs (six earned) on 11 hits in just five innings. Cate now has a 4.85 ERA in 29.2 innings with teams hitting him at a shockingly high .313 clip.
As for the Johnnies, Anthony Brocato went 2-for-5 with a double and three RBIs, while Matt Woods went 3-for-5 with four RBIs.
The only negative on this day was the weather. It was 39 degrees and windy, and as a result, the Johnnies listed the attendance at a whopping 174.
Another stellar effort from Mooney in the seventh to work his way out of a jam. Mooney's (presumed final line):

7 IP, 8 H, 3 ER, 2 BB, 7 K

9-3 Johnnies after six and a half. pic.twitter.com/UWlAHOZc7B

— St. John's Baseball (@StJohnsBaseball) March 16, 2018
5. Oregon State's win headlines Pac-12 action
It's opening weekend for league play in the Pac 12, too. And the highlighted series is taking place in the Bay Area between red-hot Oregon State and California. The Beavers captured the series opener 4-3 with junior lefthander Luke Heimlich leading the charge. Heimlich put together a strong start, striking out four, walking one and allowing just two runs on eight hits in seven innings. Meanwhile, the OSU bullpen did its job with Brandon Eisert tossing a shutout frame and Jake Mulholland earning his seventh save by doing the same in the ninth. At the plate, seven Beavers tallied hits in the game, with Cadyn Grenier finished the night with two hits, and leadoff hitter Steven Kwan knocking in a pair of runs.
Elsewhere in the Pac 12
• Arizona State's Gage Canning had three hits, one of them a triple, and three RBIs to lead the Sun Devils to a 7-4 win over Oregon. Whilsae UO's bullpen struggled, starting pitcher Matt Mercer was solid, striking out eight and allowing just two runs on four hits in six innings despite having some command issues at times.
• Washington's Ben Baird went 4-for-4 while Mason Cerrillo had three hits and three RBis as the Huskies cruised past Arizona, 7-1 at home. UW used an unconventional Friday method to win, using four pitchers to get the job done. Starter Jack DeCooman allowed a run on four hits in 3.1 innings, Dylan Lamb tossed 2.1 shutout frames, Alex Hardy tossed 2.1 shutout and Jordan Jones tossed a scoreless ninth.
• Just a night after getting no-hit by USC, Utah righthander Tanner Thomas made sure that didn't happen in a 4-0 win over the Trojans. Thomas struck out five, walked one and allowed just two hits in seven shutout innings.
• Washington State tried to mount a ninth-inning rally with a pair of runs, but UCLA held off the Cougars in a 6-5 victory. UCLA's Michael Toglia had a double and two RBIs, while Jake Pries and Jake Stronach each had two hits for the Bruins.
Join the Discussion