D1Baseball/AstroTurf Player Of The Week: Memphis' Hunter Goodman
Awards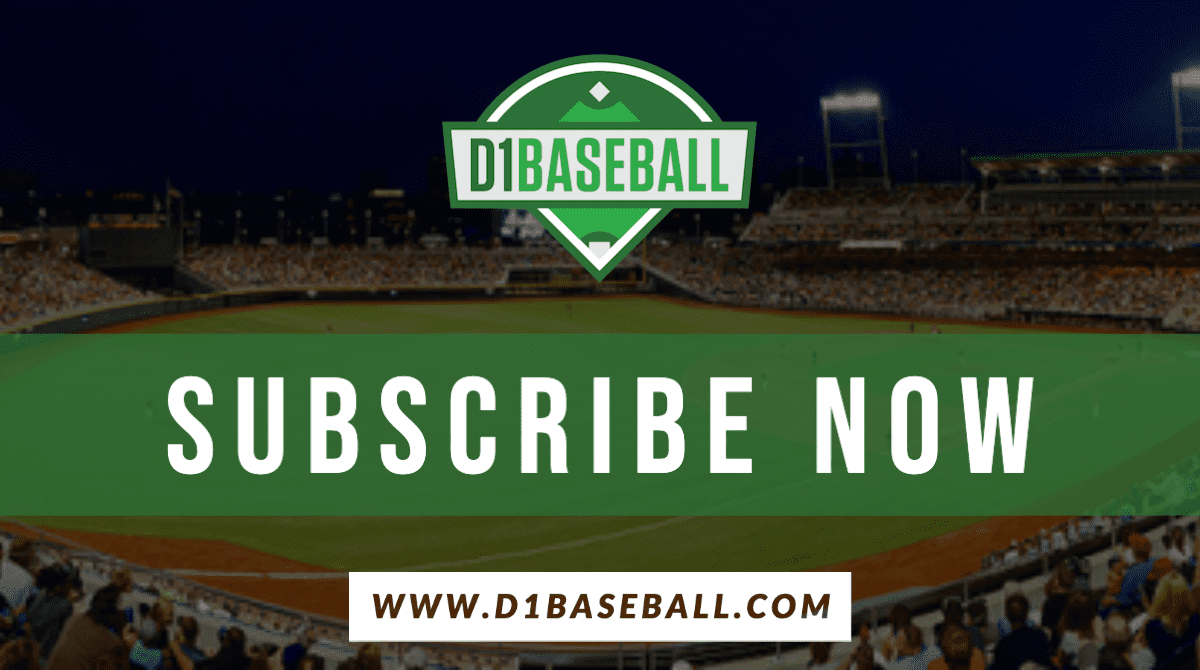 ---
THE DEAN'S LIST: Which teams aced Week Three?
Top 25 Rankings | Chat Transcript
Check out our latest podcast!
---
Sometimes, there are performances that you simply cannot ignore.
That was the case with Memphis catcher Hunter Goodman, who is this week's D1Baseball/AstroTurf National Player of the Week.
There were some very accomplished candidates for this week's award. San Diego's Jake Miller threw a no-hitter over the weekend, Oklahoma's Dane Acker no-hit LSU on Sunday and New Mexico State's Nick Gonzales hit five home runs at home over the weekend.
But no one had the unique and crazy weekend that Goodman had.
"What a tremendous and well-deserved honor for Hunter," Memphis coach Daron Schoenrock said. "In my 36 years of coaching, I've never seen a hitter have a series where it seemed every at-bat happened to be a big moment with big opportunities and the consistency with which he delivered was like something out of a movie! Hunter has worked extremely hard and it's great to see him be rewarded. He makes others around him better each and every day."
Goodman, a talented sophomore backstop prospect, had an incredible week at the plate, helping the Tigers go 4-0 to extend their winning streak to seven games. Goodman, a 6-foot, 205-pounder, had 24 RBIs, yes, 24 RBIs, over the past week.
He went 11-for-21 (.524) in the four-game stretch with four home runs, two doubles, seven runs scored and two stolen bases. Amazingly, he hit three grand slams in three games to finish off the weekend. In those three games against Western Illinois, Goodman was 9 for 16 (.463) with two doubles, four home runs, seven runs scored and 22 RBIs.
Goodman hit a grand slam in each game and tallied a Conference USA record 11 RBIs in the series finale against the Leathernecks. It's also the most RBIs in a single game so far this season.
Check out AstroTurf's Diamond Series, today!
Join the Discussion